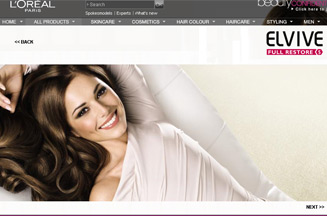 The company is promoting its Elvive Full Restore 5 shampoos and conditioners with ads in today's Metro free newspaper.
The front-page ads feature L'Oreal brand ambassador Cole and ask: 'Has your hair lost its mojo? Find it with Cheryl. 8.38pm ITV1.'
The TV ads will air during the first ad break of popular soap Coronation Street.