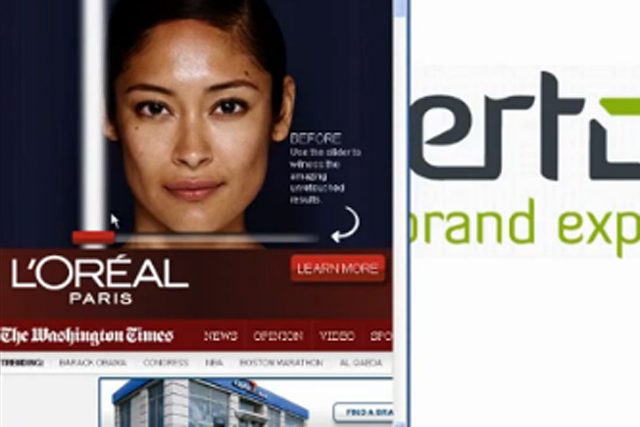 The new format, called ScreenShift, optimises ads based on the device it is being used on so that it can be delivered across smartphones, tablets and PCs changing size, interaction, features and functionality to best suit each individual device.
The format has been developed using HTML5, allowing Undertone to make updates across all platforms to ensure a consistent creative experience and to allow cross-screen reporting and insights.
Screenshift displays across the full browser-width on tablets and desktops, pushing the entire page content down by 500 pixels. On mobile the format takes over the full screen to enable creative consistency with PC and tablet experiences.
So far L'Oreal has use the device to run a US campaign for its new Revitalift Miracle Blur face cream through media agency Moxie Interactive.
Cameron Hulett, the EMEA managing director of Undertone, said: "The change in web consumption habits is fragmenting across platforms at such a rapid rate, and the digital advertising industry is struggling to keep up and meet the demand.
"Single screen creative solutions remain effective, but the process of running cross-screen campaigns across multiple vendors, can be technically challenging and complex.
"With ScreenShift, we've dramatically simplified the process of delivering high-impact advertising across multiple screens and platforms at scale."