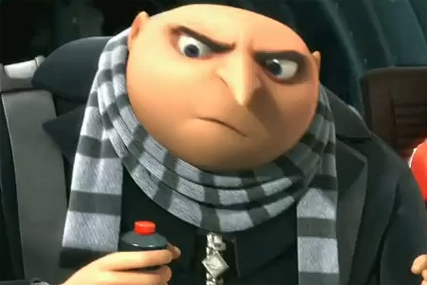 The Amazon-owned movie rental and streaming business introduced the improvement to its LoveFilm Instant streaming service for Mac, PC, Xbox Kinect and Samsung and LG HDTV users today.
Yesterday LoveFilm announced it had struck a multi-year second pay window deal with NBC Universal for exclusive streaming rights to Universal Pictures titles, including 'Kick-Ass' and 'Despicable Me'.
The deal allows subscribers to access the titles after their first TV showing on BSkyB.
LoveFilm, along with Netflix, was included in the Competition Commission's recent probe into BSkyB's alleged dominance of the pay-TV movies market.
Earlier this month the Commission found that BSkyB's position was not anti-competitive, because of the arrival of competition from Netflix and LoveFilm, and the forthcoming launch of BSkyB's own internet TV service Now TV.
LoveFilm's streaming business overtook its DVD and BlueRay disc rentals for the first time in March.
Follow Sarah Shearman on Twitter @Shearmans