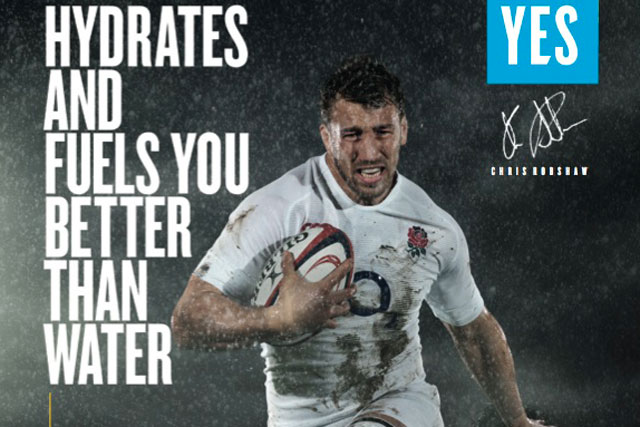 The £1m marketing activity highlights its Lucozade Sport brand and is tailored to each of the respective three countries, running across outdoor and digital.
Simon Freedman, brand director for Lucozade Sport, said: "Our campaign reinforces how we are helping rugby players across the UK to improve their endurance performance by drinking Lucozade Sport instead of water before and during matches. We are heavily investing in digital and outdoor activation to drive Lucozade Sport's new claim."
As part of the campaign, Lucozade Sport is launching a competition to reward the best performing amateur rugby players in England. The competition will enable consumers to nominate their top performer for the chance to win England tickets and other prizes.
Lucozade is the official sports drink of the England and Ireland rugby teams and has upped its investment into the sport over the past 18 months.
The campaign marks the first marketing activity which features Robshaw, Gray and Halfpenny.
According to GSK, the owner of Lucozade Sport, the brand is worth £94m.
Follow @johnreynolds10