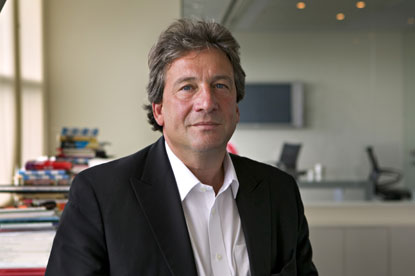 In its latest interim report, the agency group also said that it would continue to invest in global expansion "where the possibility exists".
The figures also show that during the first six months of 2009 revenues fell by 3.8 per cent year on year to £49.8 million.

When eliminating the positive impact of the exchange rate movements on overseas revenue, the reduction was 7.5 per cent.
In the UK, its revenues fell to £23.8 million, a drop of 6 per cent. The agency group blamed a marked reduction in clients' advertising budgets for the fall.

It also said that despite cutting costs by 3.3 per cent compared with the same time last year, it would continue to do so in the second half of 2009.
In Europe, the weakness in sterling caused a revenue increase of 8.7 per cent to £4.5 million but the company claimed that the market was as tough as in the UK.
The US office, based in LA, was one of the first to suffer from the recession and saw revenues drop by 36 per cent compared with the same period last year.
David Kershaw, a partner at M&C Saatchi, said: "Group trading has stabilised against the second half of last year and the business remains in good shape with strong cash flows and balance sheet.
"As always, we remain focused on providing a great service to our clients, winning new business and managing costs. Where the possibility exists for significant returns, we will continue to invest in order to provide the basis for future growth.
"Accordingly, we have opened three new offices this year and we are also extending our current brands into new markets. The outlook for the full year remains in line with management expectations."