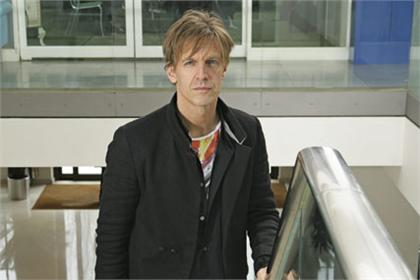 The latest change on the creative director merry-go-round was a little more difficult to predict. Whereas some recent moves have simply brought an end to months of speculation, few expected the departure of Graham Fink from M&C Saatchi.
And fewer still would have guessed the role in which he'd end up - as the chief creative officer of Ogilvy China.
But Fink has always been one for surprises, whether it's in his creative work (his award-winning print ads for Dixons.co.uk were a great example of how taking a risk can pay off) or in the way he leads his department. With Fink, the only thing you can expect is the unexpected (the story of how he left a grad on the Millennium Bridge at midnight holding a boa constrictor is the stuff of legend).
Even so, very few senior advertising industry folk in the UK seem to be heading East. The US? Sure. Amsterdam? Sometimes. But China? That's rare.
For his part, Fink is aware of the risk that he's taking. "I could be coming back within six months," he jokes. "But to move from M&C, I needed something completely different - I could never leave them for just another UK agency - and this is something completely new and exciting."
In his new role, Fink will be based in Shanghai (which he describes as "New York on acid") and will oversee the creative output of Ogilvy's 17 Chinese offices, including Taiwan and Hong Kong. The network has 2,000 people in the country alone, and was recently voted number one in the China Creative Agency Scope Report.
You can see that the scale of the job is something that intrigues Fink - "It's going to be very exciting to go there and try to get the best out of everyone," he says - but it's the potential of the Chinese market that truly appeals. "It's like opening a map of a new planet," he says. "It's an unchartered place with huge potential that we struggle to comprehend over here."
For one thing, clients in China seem to be in a very different stage in their lifecycle, compared with the UK. As Tham Kai Meng, the chief creative officer of Ogilvy & Mather Worldwide, explains: "In China there's creative ambition, but the clients are still sometimes too rational. The whole system is still archaic. Clients need to be more emotional, and there's a huge opportunity for us to convince them of that and bring them along for the ride."
Meng singles this out as one of the reasons why Ogilvy China has looked to the UK for its next creative head.
"We were very conscious that we wanted someone a little different to the norm," he says. "Ideas come from combinations of experiences. We are taking an Englishman, plonking him in China, and hoping that the clash of opposites will create fireworks."
So if this is the case, why aren't we seeing more UK creatives move out East? Both Meng and Fink put it down to the same thing: fear.
Chinese agencies are scared to look to other markets for their next executive creative director, while most UK creatives are scared to go out there.
"There's more fear in the advertising business now than at any point ever," Fink says. "Clients are frightened, agencies are frightened and then everyone ends up as rabbits in headlights. Everyone wants to just do the right thing. But if you keep doing the right thing, then you'll never get cut-through - you'll never get noticed."
For Fink, fear is no longer an option. He's about to embark on a new role in a new country with a new language and culture. But he's hoping that by taking the plunge, he'll encourage other creatives to eventually think differently too.
"Ideas are a currency, they can come from anywhere," he says. "But there's a real 'can-do' attitude in China, and the advertising market and economy are growing quickly. I honestly believe that China is the future."
The Graham Fink M&C portfolio
Clockwise from top ...
Transport for London "Tube or false" (2010); Dixons.co.uk "last place you want to go" (2009); TfL "look out for your mates" (2009); Elephant magazine "elephant" (2011)