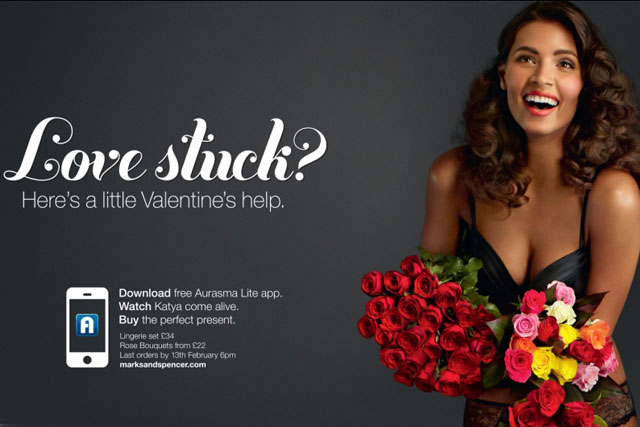 The retailer has placed a billboard at Waterloo train station, which features a model in lingerie holding flowers. The copy reads, "Love stuck? Here's a little Valentine's help".
The ad prompts commuters to download the Aurasma augmented reality app to their smartphone. The billboard can then be viewed through the smartphone's camera, triggering a video of the model, which can be viewed on the phone.
Digital agency Profero conceived the idea and shot the video.
The model offers gift ideas from the M&S flower and lingerie ranges, and shows customers how to make their purchases direct from their mobiles.
The video can also be viewed online at http://social.marksandspencer.com/.
The news comes as M&S continues to focus on multi-channel retail, having become the first UK retailer to launch an app for Samsung's IPTV devices.
Follow Matthew Chapman at @mattchapmanUK