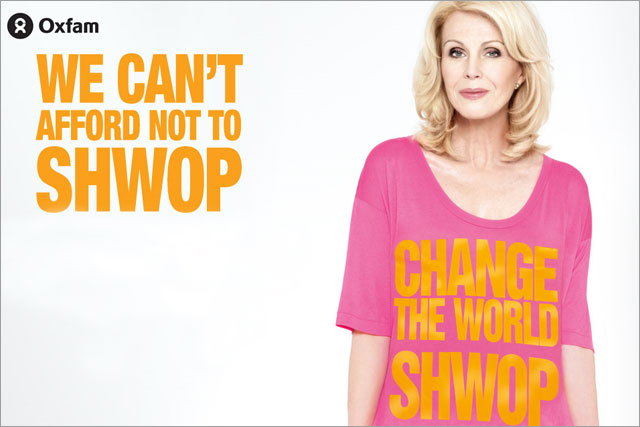 The M&S Shwopping campaign forms part of the retailer's Plan A responsible business strategy.
M&S believes the campaign can help change customer buying habits and protect the environment.
Lumley will front a marketing campaign, including TV ads, along with serving as the retailer's global ethical and eco ambassador.
The Shwopping initiative is being launched today (26 April), in East London, with a stunt in which the historic Truman Brewery building is being completely covered in clothes to highlight the amount thrown into UK landfill every five minutes of every day.
There are approximately one billion garments thrown away every year in the UK.
M&S is now asking its customers to exchange any old or unwanted items of clothing – of any brand – when they buy a new garment, so it can be reused, recycled or resold to Oxfam.
The retail chain's ambition is to create a "buy-and-give-back" culture, where old clothes are seen as a valuable commodity, rather than throwaway items.
Follow John Reynolds on Twitter @johnreynolds10