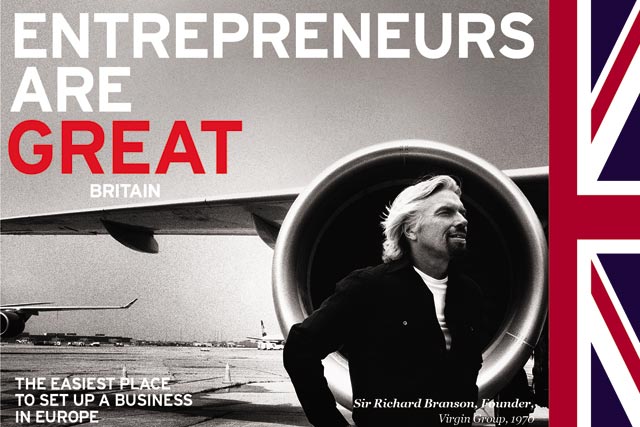 Led by the Department for Culture, Media and Sport (DCMS), the campaign has a target of attracting £1bn in Olympic business spending and bringing four million visitors to the London 2012 Olympics.
The Prime Minister said: "This campaign is simple. There are so many great things about Britain and we want to send out the message loud and proud that this is a great place to do business, to invest, to study and to visit."
Marc Bolland, chief executive at Marks & Spencer, said: "As a true British brand, Marks & Spencer is proud to represent all that is great about Britain to our customers internationally."
Other brands associating themselves with the campaign include Deutsche Bank, Rio Tinto and National Grid.
Created by Mother London, posters feature Union Jacks and reasons why Britain is 'Great'. One includes a picture of Virgin boss Richard Branson in front of an aeroplane, with the heading: "Entrepreneurs are GREAT".
Another poster features King Henry VIII, with the heading" "Heritage is GREAT".