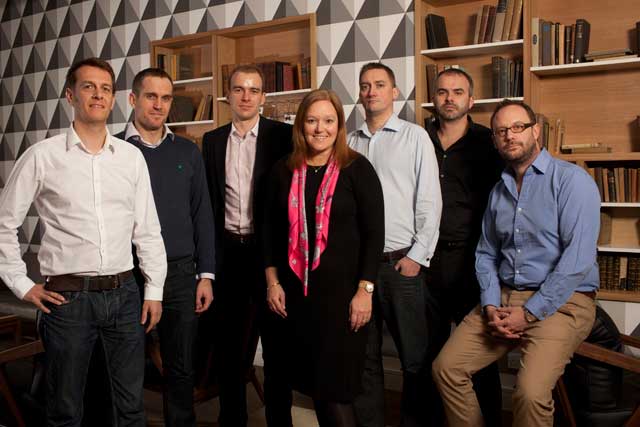 All those at M/SIX, the agency formerly known as MCHI, will, of course, have to suffer the odd leg-pull about their new name. There will be those who insist it's a reference to the M6 - a picturesque road that takes you to a place where everyone talks slightly funny. And then there will be others who suggest it's something do to with MI6, an organisation that everyone has heard of, despite no-one really knowing what it actually does.
But it's the team at M/SIX who might just have the last laugh - and they're smiling now, having just picked up a nice piece of business courtesy of News International.
Earlier this month, the publisher appointed a cluster of WPP-owned agencies - Grey, OgilvyOne and Ogilvy Change, as well as M/SIX - to handle a consolidated £28 million account for its multimedia news brands The Times, The Sunday Times and The Sun.
M/SIX formally relaunched in February - but, in truth, it has been working to reinvent itself over the course of the past six months or more, and it now bears little resemblance to the MCHI variant that launched to some acclaim back in January 2009. MCHI was brought into the world by Tim Allnutt and Enyi Nwosu as a joint venture within WPP, between CHI & Partners and Group M.
At its heart, MCHI was an account planning and media strategy specialist that could tap into the creative excellence of CHI and the media buying expertise of Group M, and was heralded as a new form of that most celebrated of creatures, the full-service agency.
But some observers were sceptical, and that scepticism proved partially justified as the agency found itself working on accounts where CHI wasn't the creative incumbent - Britvic, for instance, where the creative agency was (and is) Bartle Bogle Hegarty.
When Jessica Burley joined as the chief executive in April 2010, the emphasis was already changing, with the CHI founding partner Johnny Hornby stating that Burley's challenge was to turn MCHI into a "proper big media business". Allnutt and Nwosu left soon after, but the re-engineering process gained greater momentum in July last year with the arrival of Martyn Stokes from MPG Media Contacts as the agency's new chief strategy officer.
As Burley puts it: "Since Martyn joined, we have been codifying what it is we offer. A large part of our client base is now non-CHI clients, so it felt right to rebrand, although we didn't want to do anything to alienate existing clients."
When the agency rebadged back in February, a new executive committee was created to chart the agency's future direction. Joining Burley and Stokes on this new body were the client services director, Chris Ware, the digital performance director, Ross Barnes, the media planning director, Dan Harris, the director of acquisition, Marc Caulfield, and the director of analytics, Andy Bellis. And last week, the agency announced it would be bringing in its first head of broadcast in the form of Dan Keat, a media director at Carat.
The choice of M/SIX as a name is inspired by the "six degrees of separation" theory that holds that everyone on the planet is connected through a chain of six or fewer acquaintances. As Stokes explains: "In the increasingly networked world we live in, media is the glue that connects people with each other and with brands. The reality of the work we do for our client base plays exactly to that."
Interestingly, though, there's a further shift in emphasis in the agency's mission statement. While it continues to push its full-service advertising ethos, talking of the importance of "hybrid" thinking and its uniquely collaborative mindset, M/SIX's new credentials presentation also states that it is a "truly full-service media agency".
Burley says that the agency continues to occupy a unique space, which is reflected in its client base that includes the likes of TalkTalk and Tate & Lyle. "The definitive thing about the sorts of clients we work with is that they tend to be strongly differentiated within their categories. They are challengers or face challenges - and have a need for different thinking," she states.
But M/SIX still seems a far cry from the "proper big media business" Hornby once envisaged. Can it hope to be that while still positioning itself as something rather quirky and boutique?
Burley doesn't quite see it that way: "If by boutique you mean bespoke and tailored, then yes. If by quirky you mean unconventional, then we're happy to accept that.
"But we'd take issue with the implication that we're small and weird. We believe there's an opportunity for us to grow. We're working with big, fast-moving businesses - in telecoms, banking, retail and media - and this latest win is an indication of how ambitious we are."
M/SIX TIMELINE
January 2009: MCHI, a joint venture between CHI & Partners and Group M, launches under the managing partners Tim Allnutt and Enyi Nwosu
March 2009: Wins share of Britvic's £9 million planning and buying business
April 2010: Jessica Burley, a former managing director of The National Magazine Company, joins as the chief executive
April 2010: Nwosu departs to join M&C Saatchi
March 2011: Allnutt leaves to seek "new challenges"
July 2011: Martyn Stokes joins from MPG Media Contacts as the chief strategy officer
February 2012: Picks up £3 million Fox International Channels account
February 2012: Rebrands as M/SIX; appoints new executive committee
April 2012: Wins place on £28 million News International roster.