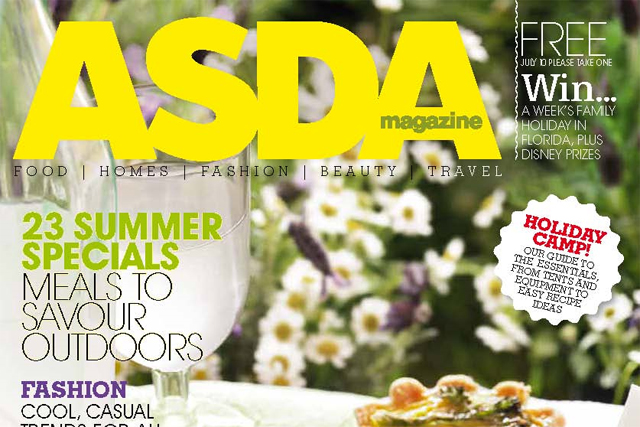 Total Average Issue Net Circulation for ABC-audited titles have once again been boosted by the huge volumes within the customer publishing sector during the six-month period, to remain stable, up 0.1%, compared with the same period the previous year.
Traditional consumer magazine sectors proved less resilient, with some experiencing double-digit sales drops on the newsstands. Children's magazines were particularly hit, with general and boys categories down 17.4% and 14.3% respectively.

Other sectors struggling in the current climate include women's general interest, where double digit annual drops for Women's Fitness (31%), Top Sante Health & Beauty (14.4%) and Zest (12.4%), helped contribute to an overall 9.5% fall.
The popular mass market titles in the women's weeklies also lost copy sales, with double digit falls for Heat, Closer and New! contributing to 8% drop overall.

Sectors that recorded notable increases included News & Current Affairs: Domestic, where six months of dramatic news has contributed to circulation growth of 7.0% year-on-year; and General Interest: Miscellaneous, where year-on-year circulation was up 6.2 %.

There were also slight gains made in the high-volume Women's Lifestyle/Fashion sector, up 1.4%, and the TV Listings sector, up 1.0%, compared with last year's figure.

Barry McIlheney, chief executive of the PPA, said: "These figures demonstrate the continued strength of magazines in a rapidly evolving market and underline their unique ability to create a real emotional connection with audiences through their trusted and engaging content."

He added: "Innovation and creativity remain at the core of today's successful consumer magazine brands as they build their reach by capitalising on new opportunities online, on mobile devices, via social networks, and through face-to-face events."
Top 100 magazines by circulation
Jun end
Prd-on-prd
Yr-on-yr
Title
2011
% change
% change
1
Asda Magazine
1,980,740
-16.8%
1.7%
2
Tesco Magazine
1,928,687
-2.8%
-3.5%
3
TV Choice
1,354,761
-0.6%
3.5%
4
What's on TV
1,274,035
1.4%
5.4%
5
Tesco Real Food
1,216,875
4.1%
-2.7%
6
Morrisons Magazine
1,137,383
1.8%
10.4%
7
Radio Times
901,036
-6.2%
-4.9%
8
Sense Magazine
834,954
5.2%
-5.4%
9
Take a Break
803,555
-3.6%
-6.1%
10
Saga Magazine
617,411
-1.5%
-5.9%
11
Birds
612,461
-0.6%
-0.2%
12
Glamour
530,060
5.9%
0.7%
13
Shortlist
523,665
0.4%
1.1%
14
New!
515,975
-8.2%
-10.7%
15
John Lewis Edition
474,579
-2.2%
-2.0%
16
OK! Magazine
473,167
4.9%
-1.2%
17
Closer
459,693
-7.8%
-12.7%
18
ASOS.com
452,000
0.1%
0.5%
19
Reader's Digest
441,630
1.9%
9.5%
20
Good Housekeeping
430,878
-2.9%
2.0%
21
Stylist
426,396
0.5%
1.2%
22
Hello!
413,311
1.9%
0.3%
23
Star
405,688
-5.7%
-8.0%
24
Electric!
400,000
N/A
N/A
25
Emma's Diary Pregnancy Guide
396,815
3.6%
10.7%
26
Chat
391,749
-5.6%
-9.0%
27
Cosmopolitan
386,852
-3.4%
-3.7%
28
Woman & Home
370,284
-4.0%
0.3%
29
Benhealth
351,173
0.3%
-0.4%
30
Slimming World Magazine
349,566
4.0%
15.5%
31
Waitrose Kitchen
346,704
0.0%
2.2%
32
The Garden
344,623
1.7%
1.5%
33
Woman's Weekly
339,993
-1.2%
0.4%
34
Heat
326,677
-11.7%
-21.7%
35
That's Life
321,332
-4.3%
-5.9%
36
Reveal
311,176
-4.1%
-6.3%
37
Now
309,202
-8.6%
-8.5%
38
Sport
306,217
-0.1%
0.2%
39
National Geographic Magazine
304,928
-0.9%
-1.5%
40
Look
300,161
-3.6%
-4.2%
41
BBC Good Food
294,720
-11.3%
-3.6%
42
TV Times
290,303
-6.2%
-0.1%
43
Woman
286,731
-7.5%
-9.9%
44
Yours
285,890
-2.4%
-3.8%
45
Best
280,218
-4.7%
-7.3%
46
Prima
280,207
4.4%
-3.1%
47
Peoples Friend
268,230
-5.1%
-7.9%
48
BBC Gardeners' World
265,328
24.9%
2.0%
49
Pick Me Up
261,588
-8.9%
-18.1%
50
Sainsbury's Magazine
255,072
-15.0%
-12.6%
51
Marie Claire
250,785
-5.4%
-10.4%
52
Woman's Own
245,868
-15.7%
-9.7%
53
The Economist: Continental Europe Edition
240,895
0.1%
0.3%
54
Bella
239,660
-2.3%
-2.8%
55
Candis
236,075
-4.8%
-7.2%
56
Red
231,160
0.1%
0.5%
57
Grazia
219,741
-2.1%
-3.9%
58
Men's Health
218,368
-11.2%
-11.1%
59
All About Health Magazine
215,000
N/A
N/A
60
Love It!
212,168
-12.4%
-8.4%
61
Vogue
210,766
-0.2%
0.1%
62
The Economist: UK Edition
210,318
0.1%
7.7%
63
Real People
208,850
-4.3%
-7.2%
64
Private Eye
206,266
-0.4%
-0.7%
65
Country Living
206,027
0.1%
0.9%
66
Ideal Home
205,778
1.4%
0.1%
67
Weightwatchers Magazine
200,025
-1.7%
-1.8%
68
Elle (U.K.)
197,136
-1.7%
0.8%
69
BBC Top Gear Magazine
190,535
-0.5%
0.1%
70
Odeon Magazine
186,740
0.3%
6.8%
71
The Week
183,617
1.7%
3.9%
72
Company
180,162
-17.2%
-17.1%
73
TV & Satellite Week
176,837
-2.4%
-4.0%
74
Instyle UK
175,113
-3.0%
-6.0%
75
High Life
171,922
-7.6%
-9.8%
76
Empire
171,013
-0.9%
-4.5%
77
More!
170,033
-9.7%
-9.2%
78
Full House
168,240
-3.3%
-4.3%
79
Inside Soap
165,022
-5.8%
-5.7%
80
TV Easy
162,145
-4.0%
-2.8%
81
Healthy
160,064
-2.9%
3.5%
82
Easy Living
158,038
-1.3%
-7.1%
83
FHM
155,557
-12.2%
-19.2%
84
Ikea Family Live
150,000
0.0%
0.0%
85
The Economist: Asia Pacific Edition
146,016
1.8%
4.3%
86
House Beautiful
143,106
-13.4%
-5.9%
87
Homes & Gardens
137,812
0.4%
1.2%
88
BM
136,388
N/A
N/A
89
Your Home
133,018
2.6%
2.0%
90
House & Garden
127,260
0.2%
-2.7%
91
Essentials
126,904
0.4%
9.9%
92
My Weekly
124,671
-4.2%
-7.2%
93
Harpers Bazaar
118,740
-0.8%
0.2%
94
GQ
118,216
-1.6%
-1.5%
95
Total TV Guide
117,448
-3.2%
7.7%
96
Nuts
114,019
-19.8%
-22.5%
97
Moshi Monsters Magazine
113,748
N/A
N/A
98
Psychologies Magazine
108,631
-9.6%
-8.7%
99
25 Beautiful Homes
107,974
0.1%
-3.7%
100
Harrods Magazine
104,997
N/A
N/A