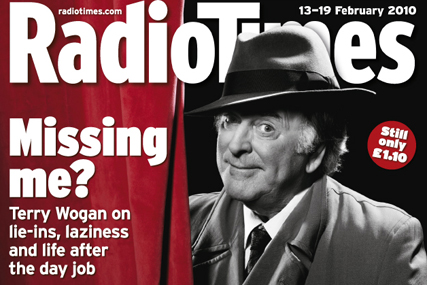 The BBC title, which welcomed new editor Ben Preston in September, put on 3.6% in the six months to December 2009, but remained down 2.2% year on year.
IPC Media, which publishes five TV titles in the top 10, had a mixed set of results, with TV Times, TV & Satellite Week and What's on TV largely flat, but with double-digit drops for TV Easy and Soaplife.
Fiona Dent, managing director of IPC Connect, maintained the publisher was "very pleased" with its performance, but attributed any falls in sales to the recession.
"The supermarkets are key purchase points for TV weeklies and research shows that with the climate we're in, a lot of women have had less disposable income," she said.
"Overall, the sector has been pretty resilient as a whole and our focus now is on innovation across our whole portfolio, and getting closer to the consumer."
An increase in subscriptions has played a part in a good ABC for The Radio Times, which has seen subs rise 22.1% year on year to 174,000, to become the biggest-selling UK weekly on subscriptions.
Elsewhere in the sector, the results varied for H Bauer, which reported a 2.5% fall in market leader TV Choice, down to 1.3 million copies, but countered that with a 2.8% rise in Total TV Guide. TV Quick had a poor ABC, however, down 14.8% period on period, to 122,847 copies and down 26.7% year on year.