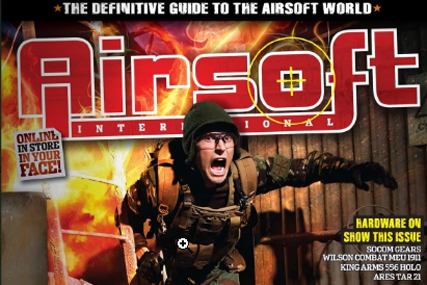 MMC, which has the distribution contracts for more than 200 specialist and top-shelf titles including The Oldie and Asian Babes, was put up for sale earlier this month.
When no buyer emerged by the sale deadline last Friday (14 May), sources within MMC confirmed that RBS withdrew the company's borrowing facility, leaving it unable to meet payments due for April to about half its publisher clients.
If MMC goes into administration, it will also owe a significant amount of money to its newsflow distribution courier, Downton, potentially leaving hundreds of thousands of magazines sitting in warehouses with no date for delivery to retailers.
Paul Monaf, managing director of specialist publisher Ebcon, estimates he is owed between £50,000 and £60,000 by MMC, which distributes Ebcon's Raider and Airsoft International magazines. Monaf has moved the contracts to Comag "to safeguard the future" of his business.
He told Media Week: "The ramifications of MMC going bankrupt will be widespread and publishers will bear the brunt of it. MMC's incompetence means a large number of specialist publishers are facing financial meltdown."
Monaf first contacted MMC on 10 May when he was not paid the money owed for April, but was told MMC had "an issue with its back-office system".
He added: "In my opinion, MMC has absolutely no understanding of its clients. None of its publishers were given any warning and the company has not apologised to us, despite several phonecalls."
MMC was founded in 1988 and has more than 50 staff. It manages the distribution contracts for about 200 magazines, with a combined annual cover-price turnover of more than £60m.
Since a management buyout in 2003, MMC has been owned by its five directors: managing director Andy Scott, account director Richard Hotchkiss, sales director Patrick King, finance director Michael Ellis and operations director Graham Ford.
MMC declined to comment.