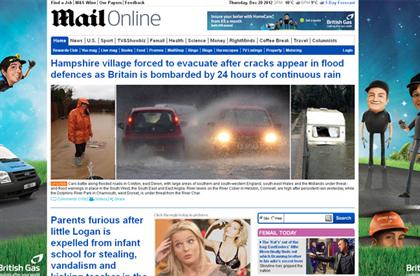 In an interview with the Financial Times, Clarke said people are addicted to it as he talked about the success of the paper that has beaten The New York Times and The Guardian to become the world's biggest newspaper online.

Clarke said: "People are addicted to it. It's like journalism crack."
The FT reported Mail Online was planning to aggressively expand its international digital media empire, with plans to hire teams of reporters and ad executives across the US.
The expansion comes after the Mail Online started the New Year with a record high of 126,753,431 global monthly unique browsers in January, according to ABC figures.
That's an increase of 12,716,350 additional browsers from December's 114,037,081, growth of 11%. Mail Online also passed nine million unique browsers in a single day for the first time.
Continue reading this story on The Wall.
Follow @gordonmacmillan