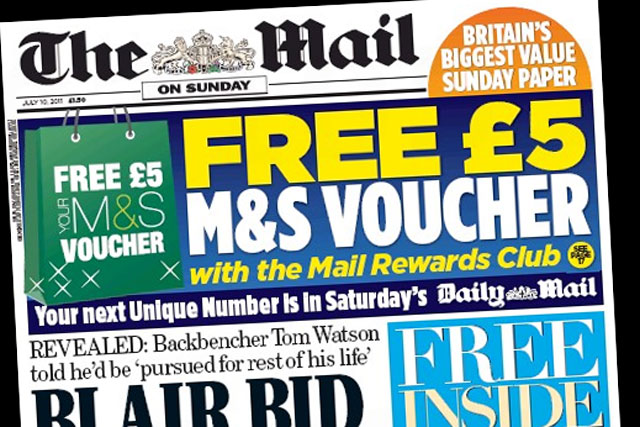 The campaign kicks off next Monday (July 18) and the DMGT-owned paper will target homes across the country.
The campaign marks one of the biggest in the Sunday title's history.
It is thought the publisher is also considering other marketing activities, including above-the-line activity, as it looks to lure the 2.6 million former NotW readers.
Other rival mid-market titles, such as the Daily Star Sunday, and the Sunday Mirror are expected to embark on similar promotional blitzes in the coming days.
Senior executives at the Mail on Sunday hurried through the DM campaign, just one day after the NotW closed.