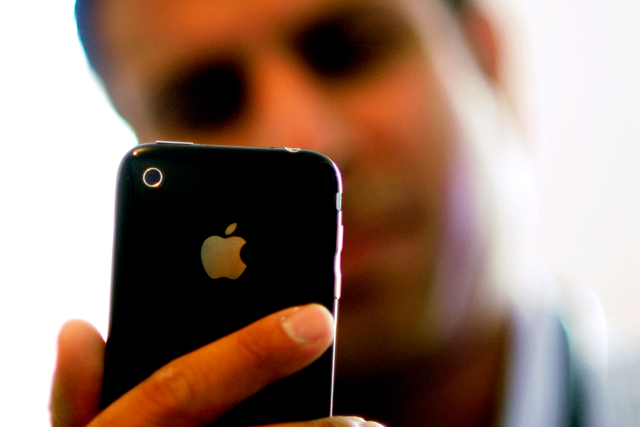 Over 50% of the UK population now own a smartphone, according to latest figures published by Google and Ipsos.
Smartphones have becomed embedded in our daily lives, transforming the way we communicate and our behaviour, with apps for anything and everything we need.
Sixty five percent of UK smartphone owners use their mobile devices to access the internet daily, over a half do searches everyday and nearly one third have made a purchase using their smartphones.
With smartphone penetration increasing yearly, and the ubiquity of the mobile internet, marketers have twigged to the potential of mobile advertising.
Mobile ad spend has exploded since 2008 when it generated just £28.6m, hitting £203.2m by the end of 2011 and being set to soar to £350m by the end of this year, as estimated by eMarketer.
However, despite this growth, mobile advertising has yet to find the right formula to engage consumers.
According to a recent study from Ipsos ASI about online usage & attitudes, half of UK smartphone users say mobile ads are annoying and less than one in five find them relevant.
One of the most common mistakes we've seen on mobile advertising is to treat them like reduced versions of online ads. Screen stills, small banners and generic pop-up messages do not cut through the noise or engage.
When people are on their computers they tend to be more focused than when they are on their mobile devices, on the move or using it while consuming other media (ie, watching TV).
People are more easily put off by cluttered screens, ads that take too long to download or that are not that relevant to them.
Mobile advertising needs to leverage the utility of the device and its personal nature, understanding what will interest and appeal to consumers while they are on the move or multi-tasking.
As we found in our study, over 35% of smartphone users would be interested in mobile adverts that send them offers and vouchers and 20% with ads that target you with offers relevant to your location or help you find something nearby.
Encouragingly, the latest trends in mobile advertising are trying to address the negative perceptions around it and be more relevant to people, these include things such as gamified ads or ads built like mini applications.
One of the best examples is Kiip, a mobile game and advertising network which rewards users the further they get inside games or apps.
Once the user completes a level or hit a milestone, a banner appears offering a reward, which is relevant to the game and user demographics. For example, a free bottle of Propel was offered by Pepsi inside the MapMyFitness app for every eight miles run by a user.
The creative is also getting more attention. Earlier this year, Cannes Lions introduced a new award category recognising creative communications created specifically for mobile advertising.
Increasingly more brands and agencies are exploring the different possibilities that mobile can offer to come up with the right concept and execution that resonates among the target audience.
Smartphones present marketers with a great opportunity to reach consumers, but in order to succeed, marketers need to overcome the negative perceptions around mobile ads and find a way to make them relevant and engaging, tailored to consumers' expectations to get a better response.
Smartphones, with their always-on internet access, multimedia capabilities, location-based tools and improved graphics, offer great possibilities for creative development, targeted approaches and consumer interaction.
Let's not treat mobile advertising as online's poorer sibling or even worse, as a billboard in your pocket.
Ines Nadal, and Liam Fox-Flynn, Ipsos ASI