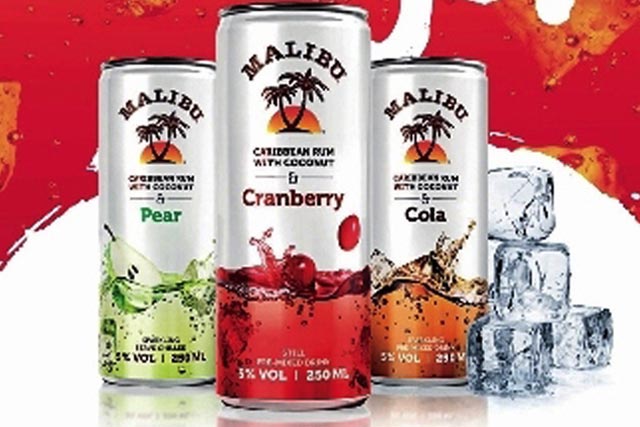 The campaign will run for four months from the end of August on the channel whose shows include 'Keeping Up With The Kardashians' and 'E! News'.
The sponsorship idents will showcase the versatility of the brand, featuring a variety of ways of serving the drink, such as Malibu & Cranberry and Malibu & Lemonade.
The Island Punch Cocktail and Caribbean Cosmo Cocktail pouches will also feature. This support further builds on the outdoor advertising activity that launched earlier this month.
E! is the global entertainment channel, show on Sky channel 151.
Patrick Venning, head of marketing at the brand's owner Pernod Ricard UK, said: "This additional investment behind the Malibu brand demonstrates our commitment to supporting the innovative new Malibu serves and packaging. Our sponsorship of 'E! Nights' will help the brand reach its target audience and encourage consumers to enjoy the versatility of Malibu with friends."