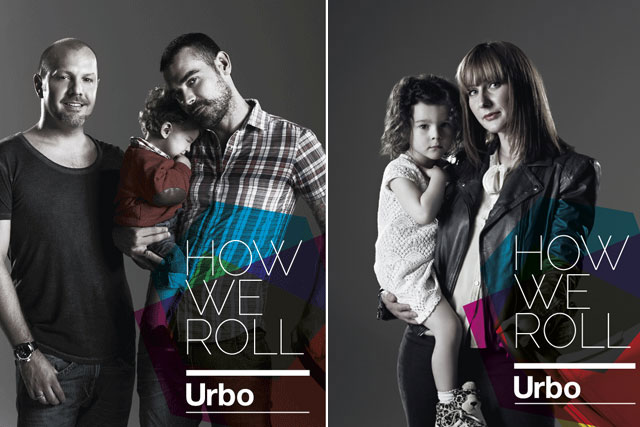 The retailer claims its 'How We Roll' online and outdoor campaign, pushing its Urbo pushchair, represents the first time a UK nursery brand has used "these types of images".
Mamas & Papas aims to break from the traditional images of a mum and dad with their two children, by running creative that gives same sex-parenting and single parenting as much prominence as traditional family units.
The campaign images are being supported by three short films profiling "real families".
Olivia Robinson, creative director and youngest daughter of Mamas & Papas owners the Scacchetti family, said: "We put parenting at the heart of everything we do at Mamas & Papas and, as a parent myself, I wanted a campaign that reflected and celebrated the diversity of the modern family today.
"We understand there are many faces of parenting out there, so the next part of the campaign is to see how other parents 'roll'. We'd love to hear from families and see their story and pictures, and share these through the campaign, and we'll be inviting people to do this through social media".
The retailer conducted a nationwide survey of parents to coincide with the launch of the campaign, in which 65% of 18- to 34-year-old respondents saying they were indifferent or positive towards same- sex parenting, while 20% were unfavourable.
Additional findings showed 5% of 18- to 34-year-olds in homosexual relationships have children, as opposed to only 0.2% of the 35-and-over age range.
Follow @mattchapmanuk