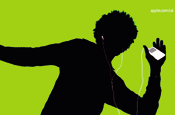 MG OMD already held the offline chunk of the account and now takes on the online business previously handled by Profero.

Profero lost the Channel 4 online planning and buying account to OMD UK in July.

Profero has already begun making redundancies from the media side of its operation.

Will Phipps, Profero's media planning and strategy director, is one of three of ?the media team to leave the agency.

Profero will continue to offer media services for clients.

Its media department will continue to work in the areas of direct response, branded media and partnerships and social marketing.

Despite the media losses, Profero is stepping up its ?international expansion programme.

In April, the co-founder Wayne Arnold moved to New York to launch the agency's first US office.

Daniele Fiandaca, the global chief operating officer of the agency, was promoted to European chief executive.