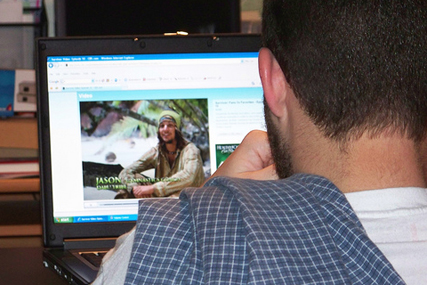 As more and more people are using a variety of screens for entertainment, communication and commerce purposes, it's important for marketers to be aware of the dramatic changes happening in the way we interact with media and to think about how people use the broadening range of what we are used to calling 'media platforms'.
It's not just a question of thinking about transferring current strategies to yet another interactive device (the so-called siloed-approach), as these 'multi-screeners' don't use media independently but rather alongside each other allowing for the benefits of each to converge.
We need to take a step back and think about how this 'multi-screen' consumption is changing media behaviour and what it really means for marketing strategy.
EIAA has conducted research into how people consume media – TV, radio, newspapers magazines and internet (both desktop and mobile) - since 2004.
Our most recent study, the 'Multi-Screeners Report', shows that nearly one in five 16+ year olds in the UK (19%) are 'multi-screeners' - watching TV, using the internet on a PC or laptop, and using the internet on a mobile phone or PDA on a weekly basis (10% in Europe, with Sweden and Switzerland leading alongside the UK).
European multi-screeners by country (%)
Source: EIAA
These people are a prime audience - media-savvy, well-educated and have a higher-than-average disposable income.
What does this mean for the user relationship with each media? The internet emerges as the 'must have' media amongst these multi-screeners with two thirds of those surveyed in the UK (67%) claiming they would be lost without the internet, over three times the percentage of multi-screeners who claim they would be lost without TV (20%).
Use of three screens also significantly increases the amount of time UK consumers spend online and indeed, total time spent with interactive media - multi-screeners spend 17.9 hours online each week via PC, laptop, mobile or PDA (13.2 hours is spent online amongst non multi-screeners) and 14.7 hours watching TV (vs. 16.8 hours for non multi-screeners).
And while they are more likely to read newspapers at least once a week, their time spent with print dips compared with the non multi-screeners.
Hours per week on each medium
Source: EIAA
Multi-screeners replicate many of their activities across both desktop and mobile internet and we see increased use of video, gaming, social networking and instant messaging, and also significantly higher viral activity around video, website links and photos.
Clearly users are highly engaged, and to get brands involved marketers will need to ensure that campaigns are creative, inventive and technologically advanced like the target audience, but most of all relevant.
Yet it's more than a question of greater engagement and deeper activities. While the different devices may be becoming blurred in the eyes of the consumer, strategists and planners need to think about which device they are likely to be using, in what mindset at what time of day, and have an appropriate brand presence.
This means managing the strategy from ad campaigns to online conversations.
When researching or considering a product or service, multi-screeners in the UK are 11% more likely than non multi-screeners to consider brand websites (86% vs. 79%), 13% more likely to consider websites of well known retailers (87% vs. 77%) and 10% more likely to consider online reviews by customers (79% vs. 69%) as important, so clearly the range of information sources used to make purchase decisions is getting broader among these consumers and they are becoming increasingly savvy.
What websites do multi-screeners consider important
Source: EIAA
Once the purchase decision is made these consumers are more likely to think the internet has helped them to make the right purchase.
When compared to non-multi-screeners, 18% more multi-screeners say they have chosen better products or services in the UK (78% vs 66%) as a result of the internet, 20% more have booked more holidays or made travel arrangements (77% vs. 64%) and 13% more are better able to manage their finances (60% vs. 53%).
And again our European data shows that in the mature markets where consumers' sophistication increases, so does their regard for the internet and dependence on it to help them in their purchase.
So while brands clearly need to be on the ball when communicating with these consumers, we can see that getting it right pays dividends and results in a stronger consumer relationship.
Has the internet helped make a better purchase decision?
*Via PC, laptop, mobile phone or PDA
Source: EIAA
While it is a challenge to create targeted campaigns that are eye-catching, relevant for the audience and delivered to them in the right place at the right time, this is clearly an opportunity to gain competitive advantage.
Being in an environment where consumers are entertaining themselves through video, games and music, for example, means that they are likely to be relaxed, enjoying themselves and probably more inclined to respond positively; an ideal opportunity to create and enhance awareness of a brand.
The fact that they can also shop in these environments means that, in addition to brand building, there is the opportunity for learning more specifically about products, building preference and encouraging purchase.
Evidence of the potential for multi-screen campaigns targeting this audience can be seen in the TOMS Shoes campaign delivered by Microsoft Advertising. TOMS is a shoe company that gives a new pair of shoes to a child in need every time a consumer purchases a pair of TOMS shoes.
To spread awareness, it created the "One Day Without Shoes" (ODWS) event, encouraging consumers to go barefoot for the day. Microsoft Advertising developed a multi-screen campaign that allowed TOMS to connect with its target consumers through the PC, mobile phone and TV (via XBox LIVE and Massive in-game ads).
The results were impressive. Briefly, advertiser value increased incrementally with the addition of screens. The more advertising channels to which consumers were exposed, the more likely they were to be aware of the event and, more importantly, the more likely they were to take action.
96% of consumers viewing three screens were aware of the TOMS event; they were five times more aware of the event than those not exposed.
91% of consumers viewing three screens performed an action after seeing the ads vs. 58% for those that viewed on one screen.
More than one out of every two people who recalled the campaign across three screens visited TOMS.com to find out more.
At the moment relatively few advertisers are taking a multi-screen approach. We know that the consumers are engaged, high-value, technologically advanced and trend-setters in themselves, and also that the audience and the platform proliferationwill grow rapidly with increased use of mobile internet on the smartphone, console and TV. Surely it's time for advertisers to grasp the opportunity?
Alison Fennah, executive director, EIAA