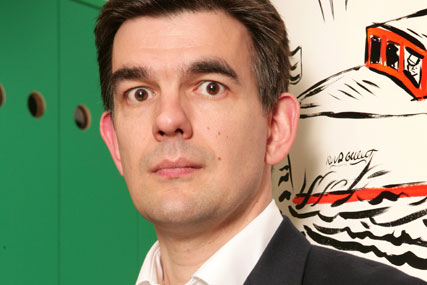 Speaking to Marketing, Brittin explained that the growth of mobile was outpacing that of the internet.
"If you think the internet revolution is big, the mobile revolution is going to be bigger and much more widespread and faster," he said.

Currently, four billion individuals own mobile devices worldwide, and one billion of those purchased them in the past year.
With two billion people accessing the internet worldwide, Brittin wants Google's Android operating system to bring smartphone technology to the masses, particularly in countries such as India, China and Nigeria, where mobile penetration is rapidly growing.

Given the "huge potential" for mobile, he said, the mobile strategy of many marketing directors was "lagging behind".

He added: "We are encouraging individuals to experiment with mobile. The big thing with digital media is you can leap and learn at low cost, but you have to be out there, trying stuff out and seeing how consumers respond."

In his view, marketers needed to be clear about their strategy when it came to mobile marketing, and think whether browsing or apps were better suited to what they needed to achieve.

He also said it was vital to look at the functionality of a site, such as bigger buttons and scrolling down, to be effective on mobile devices.

Google deployed a "mobile first" strategy at the heart of its business and, when it designed any project, it thought about the mobile capabilities and how it translated to desktop, Brittin explained.

However, he said that while Google Instant, the predictive search tool launched last week, would be rolled out on mobile devices, it was not possible to give a time frame for this.

"What people are looking for and how they operate on a mobile is different to desktop, and we need to figure out exactly how to deploy that for Google Instant," he said.