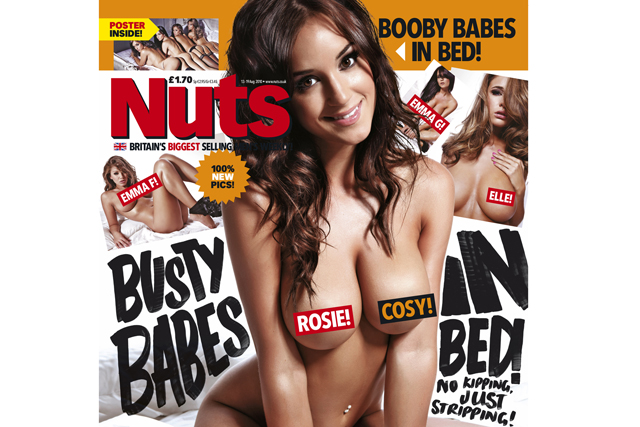 The report, which has been backed by Prime Minister David Cameron, includes the prohibition of under-16s from peer-to-peer marketing activity, covering up front-page sexualised press images and restricting the placing of risquŽ outdoor ads near schools.
In response to the report, the British Retail Consortium has issued new guidelines on age-appropriate clothes for children, to which nine high-street brands, including Asda, Marks & Spencer and Debenhams, have signed up.
However, a number of areas set out in the report, which was authored by Mothers' Union chief executive Reg Bailey, remain unclear.
'If there is a swimwear ad there may well be a lot of flesh on display, but it doesn't make it a sexualised image,' said Bailey. 'One thing that parents came out with very strongly was perfume ads, where often the models were fully clothed, but draped inappropriately across men and this [was viewed] as demeaning of women.'
Alcohol ads are presently barred from advertising next to schools, but Guy Parker, chief executive of the Advertising Standards Authority, admitted applying the same rules to sexualised content would be tough as it is more subjective.
In the past, Parker has raised concerns about alternative systems being used to regulate ads, but he welcomed the development of a new website where parents could complain about sexualised content.
Bailey said he hoped that his recommendations on lads' mags would lead to a reassessment by publishers of what was suitable for front covers.
'I hope that "modesty boards" will encourage people to re-look at what they put on front pages. I hope it's going to create pressure,' he added.
To ensure the proposals become reality, Cameron will convene a Downing Street meeting in October to monitor progress and 'stock-take' in 18 months.

Key proposals

- Providing parents with a single complaints website.
- Covering up sexualised images on the front pages of magazines and newspapers.
- Banning the employment of children under 16 as brand ambassadors and in peer-
to-peer marketing.
- Restricting outdoor ads containing sexualised imagery near schools.
Source: Bailey Review
Industry reaction
Dominic McVey, Owner, Front magazine

Covering up mags would be hugely damaging to an industry that is already suffering and will end up taking huge amounts out of the economy and result in jobs being lost. It won't protect children in the long run. Front is a top-50 digital magazine on iTunes and meets all its
family-friendly guidelines, so I don't understand what right the government has to try to move us to the top shelf. WH Smith, which positions its men's magazines away from its products for children, has the right approach.
---

Justine Roberts, Founder, Mumsnet.com

This is not about prudishness or hankering after some rose-tinted picture of child-hood. It's about knowing that there is something wrong with a society that tries to sell seven-year-old girls three-inch heels, or T-shirts emblazoned with 'future porn star'. That's why we launched the 'Let girls be girls' campaign and have worked with retailers to change the clothes they sell, and with newsagents to remove lads' mags from children's view. We're delighted to see so many of our policies adopted by the Bailey Review.
---
Ian Twinn, Director of public affairs, ISBA

The theme of the PM-backed report to 'let children be children' is to be welcomed. Rather than seek to scapegoat parents, business, the press and TV or the music industry, we need to help everyone respect the clear objective of not intruding adult attitude into childhood. Advertisers will welcome the broad approach to empower parents to say 'no' to adult content and inappropriate products. The ASA, with a new look at what it is socially responsible to place on billboards near schools, can also only help.