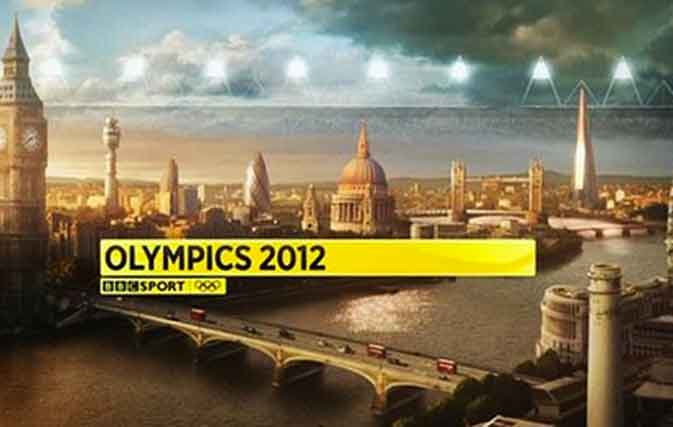 TV viewership hit record highs too: 27m in the UK watched the Olympics opening ceremony on 27 July, according to the BBC.

In the US, NBC's coverage of London 2012 was the 'most-watched television event in US history', the TV network said.
More than 219m viewers watched the Games on its networks, NBC said, compared to the 215m who tuned in for the 2008 Olympics in Beijing.
So was it social media what won it, or can London 2012 be dubbed 'the TV Olympics'? Two experts give their views.
YES - Daniel Barnes, head of investment, PHD UK
The stats speak for themselves: 17.5m people in the UK saw Usain Bolt win the 100m on 5 August.

You can never underestimate the power of TV to bring the nation together for a shared viewing experience, be that the royal wedding last year or the Queen's Diamond Jubilee celebrations in June, and the Olympics are another great example of that.
The BBC's coverage has been awesome, but the UK is the only country in the world where hosting the Olympics is detrimental to commercial TV. Outdoor and radio have been able to capitalise on the Olympic effect and take extra revenue.
So expect brands to react to Olympic fever by getting back on TV around the Paralympics.

Channel 4 has given its coverage its biggest marketing push to date, and a lot of our brands are interested in advertising - Sainsbury's as event sponsor, and the usual brands we have on air, such as Sony Mobile, McCain, ING and Cadbury.


MAYBE - Steve Martin, chief executive, M&C Saatchi Sport & Entertainment
The TV audiences have been astronomical, but this wasn't just about broadcast: we've never seen such social-media engagement.
There's a corny saying in sport - 'get close to the action' - and this is where social came into its own.

From Usain Bolt's behind-the-scenes images to pictures of Andy Murray's dogs with his medals, there was a really rich and deep range of content being passed around.
A lot of it focused on the athletes, with TV giving the platform of fame and viewers then 'deep-diving' to engage with them. Even Rule 40 (the IOC's ban on athletes promoting their own sponsors during the Games) didn't spoil it.
The key lesson? Never has behind-the-scenes content been more powerful for brands. Though it's hard to do, brands need to look at content through an editorial lens, not a marketing or advertising one.'