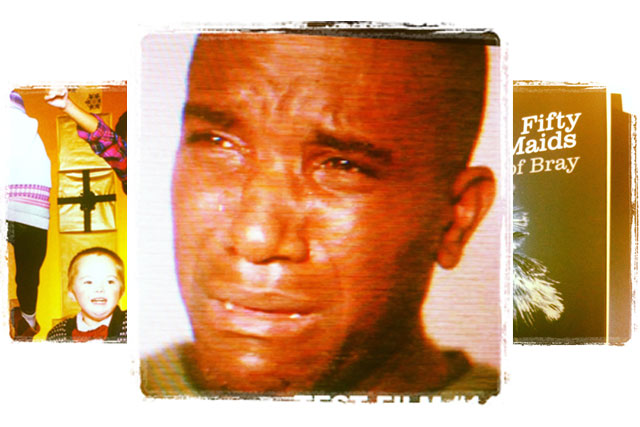 After a man called Richard Neil posted a comment on Bodyform's Facebook page accusing the feminine-hygiene brand of misleading him about just how fabulous periods are, Bodyform decided to hit back.
It responded with aplomb, uploading a video featuring fictional chief executive Caroline Williams explaining to Neil that the feminine-hygiene industry has indeed been protecting poor, unwitting men from the reality of how it really feels to be a woman. The video admitted that brand's prolific use of skydiving and mountain bike-riding in its ads was actually metaphorical, an illusion used to represent periods because men 'can't handle the truth', and quickly became a viral hit.
The fact that the creative idea came from a media agency (hats off to Carat) also reflected the shifting tides of creative firepower in the digital age. This is an era in which the very best ideas can thrive.
Now that social media has become a mainstream communication channel for brands, long drawn-out sign-off processes and weighty brand guidance is nothing less than a straightjacket to creativity. The Bodyform ad is a wonderful example of real-time marketing and shows the potential benefit to brands of being part of the social-media conversation.
RICHARD NEILL'S ORIGINAL FACEBOOK POST
Posted on Bodyform's Facebook page on 8 October 2012:
'Hi, as a man I must ask why you have lied to us for all these years.
As a child I watched your advertisements with interest as to how at this wonderful time of the month that the female gets to enjoy so many things, I felt a little jealous.
I mean bike riding, rollercoasters, dancing, parachuting, why couldn't I get to enjoy this time of joy and 'blue water' and wings!! Dam my penis!!
Then I got a girlfriend, was so happy and couldn't wait for this joyous adventurous time of the month to happen .....you lied !!
There was no joy, no extreme sports, no blue water spilling over wings and no rocking soundtrack oh no no no.
Instead I had to fight against every male urge I had to resist screaming wooaaahhhhh bodddyyyyyyfooorrrmmm bodyformed for youuuuuuu as my lady changed from the loving, gentle, normal skin coloured lady to the little girl from the exorcist with added venom and extra 360 degree head spin.
Thanks for setting me up for a fall bodyform, you crafty bugger.'
Was Bodyform's viral your marketing moment of the year. Let us know what you think @MarketingUK @nickykc