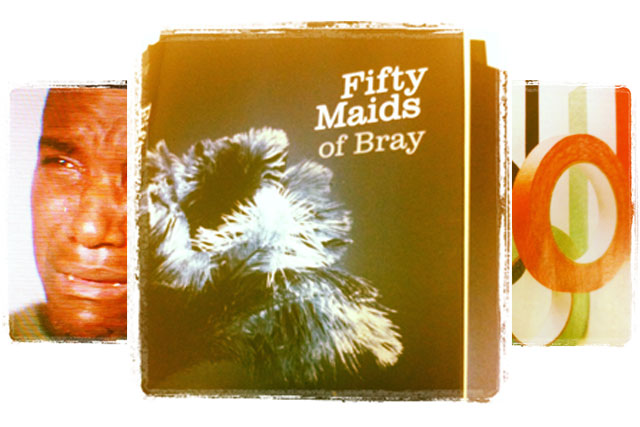 It has already been cited in divorce cases, sparked a wave of copycat marketing and redefined mainstream romantic fiction; 2012 was the year of Fifty Shades of Grey.
The novel, which has sold more than 5m copies in the UK and 31m copies worldwide, overtaking Harry Potter and the Deathly Hallows and The Da Vinci Code to become the biggest selling book in Britain since records began and cementing its place as one of the biggest cultural phenomenons of the past 12 months.
The book, which heralded the spread of the somewhat condescending term 'mummy porn', brought sadomasochism into mainstream debate and sparked a seemingly endless supply of 'me-too' products and marketing campaigns.
There are many brands that will be thanking the trilogy of books for a blockbuster year. During the summer Ann Summers reoprted a 60% rise in the number of blindfolds it was selling. The Fifty phenomenon was also one of the factors recently attributed to higher-than-expected pretax profits for high-street retailer WH Smith, which also enjoyed its highest share value for six years.
Then there were those brands that tried to jump on the bandwagon; npower's 50 Shades of Green campaign is one that is perhaps best forgotten.
While commentators struggled to express what the success of the book said about modern women, for the marketing industry its success brought home a deeper truth. Regardless of platform, the relationship between an author and reader is one of the strongest bonds a brand can build.
The Upshot
What brands can learn from the success of Fifty Shades of Grey.
Such is the wealth of 'me-too' marketing activity that Private Eye has a dedicated 'Fifty Shades of Balls' feature charting the brands' latest dismal attempt to jump on the Fifty Shades bandwagon. Every brand wants to show that it understands what its consumers are into, but for brands with no legitimacy in the sector, they simply appear desperate.
EL James told The Telegraph that E-readers have been very liberating for people because they can read whatever they like with no judgement'. In effect the rise of the e-reader is empowering consumers to read books outside of their comfort zones.
Amazon has long talked about a 'reading renaissance' pointing at research showing that Kindle readers buy four times the number of books they did prior to owning a Kindle. The message is key new platforms are an opportunity, not a threat.
The importance of relationships
The relationship between author and reader can be a compelling, long-lasting and immensely profitable partnership. It is this relationship rather than any new technology platform, which is at the key of driving sales and reinvigorating the publishing industry.
Was Fifty Shades your marketing moment of the year. Let us know what you think @MarketingUK @nickykc