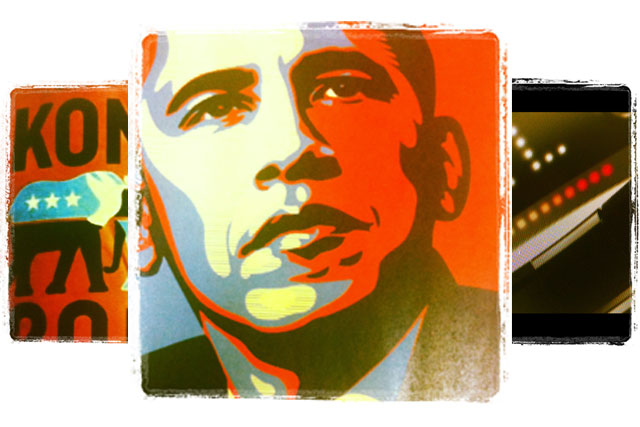 This was so much more than a marketing moment, but a reflection of the changing, multi-cultural face of the US. This trend was underlined by Wisconsin electing the country's first openly gay senator, Tammy Baldwin.
The tightly fought campaign was peppered with phenomenal advances and setbacks in social-media campaigning. The most accurate exit polls were conducted online rather than over the phone, a statistic with significance for the market-research industry.
The real story, however is the Republican party's complete failure to understand what people really wanted. A political party, or brand for that matter, that fails to reflect the wants and needs of modern society will never be a mainstream success.
Obama is still the president thanks to being the choice of an overwhelming margin of women after (for the most part) not backing away from issues such as reproductive rights and womens' autonomy. He remained committed to compassionate immigration policies, was emphatically in favour of same-sex marriage and sat firmly on the side of Main Street rather than Wall Street.
Crucially his highly engaged (and highly valued) campaigning staff never wavered in their focus on victory.
Three of the best: the election's marketing moments
1.Tearful Barack Obama credits staff for campaign success
It isn't an ad, it wasn't boosted by a multimillion pound market budget, but it was the most revealing viral hit of the election, with almost 7m views. The morning after he won re-election Obama gave a heart-felt and emotional speech to his young campaign staff.
'The most important thing you need to know is that your journey's just beginning. You're just starting. And whatever good we do over the next four years will pale in comparison to whatever you guys end up accomplishing in the years and years to come,' he said.
Here is a man who understands and embraces the diverse skillsets of the next generation, rather than seeking to diminish young talent or being afraid of change. He added: 'When I come here and I look at all of you, what comes to mind is, it's not that you guys remind me of myself, it's the fact that you are so much better than I was in so many ways. You're smarter, you're so better organised, you're more effective,' he added. His speech gives businesses across the world insight into the attitude that has built up and sustained one of the most effective campaigning teams of recent history.
2. Big Bird becomes a political football
When Mitt Romney used the first Presidential debate to target Sesame Street's Big Bird, many were baffled. The Presidential candidate attacked the public funding of broadcaster PBS and the Obama team went on the offensive.
A 30-second spot was quickly created to highlight the futility of targeting Sesame Street instead of Wall Street. However, it didn't garner the support the campaign team expected. The fact was that Romney had come out of the first Presidential debate with a reinvigorated campaign and a bump in the polls. In comparison Obama appeared somewhat lacklustre. The lesson was clear; using comedy to connect with consumers facing serious economic and social issues can easily fall flat.
3. A viral triumph of a different kind: John Franklin Stephens
When Ann Coulter sent a Twitter message during the Presidential debates on Monday saying she approved of Mitt Romney's decision to be 'kind and gentle to the retard' (Obama), it was a tweet that sparked a flurry of criticism, but led to a viral triumph of a different kind.
John Franklin Stephens, Special Olympic athlete and global messenger, penned an open letter to Coulter, which opened 'Come on Ms. Coulter, you aren't dumb and you aren't shallow. So why are you continually using a word like the R-word as an insult?'
The letter, which is well worth reading, says: 'After I saw your Tweet, I realised you just wanted to belittle the President by linking him to people like me. You assumed that people would understand and accept that being linked to someone like me is an insult and you could get away with it and still appear on TV'. He ends his letter with an invitation to 'join us someday at Special Olympics' and signs himself off as 'a friend you haven't made yet'.
In the push and shove, and almost unrelenting negativity that characterises not just this Presidential race, but politics as a whole, Stephens' open-hearted approach is a reminder of the kind of leaders we should aspire to have. The kind of values we should endeavour to live by. Now more than ever, brands must aspire to do better in terms of transparency and trust.
Was Obama's election victory your marketing moment of the year? Let us know what you think @MarketingUK @nickykc