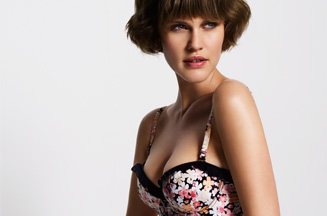 The campaign follows Asda's move to launch a 'one price fits all' £4 bra on Wednesday, in response to Marks & Spencer's earlier decision to keep its surcharge.
New M&S press ads carry the strapline 'We boobed'. They go on to state that the firm was wrong for charging more for larger bras and that it will be reducing prices by £2 from Saturday.
The company also said it will be slashing 25% off the prices of all bras for two weeks.
M&S's original decision to charge more for larger bras caused campaigner Beckie Williams to start the Busts for Justice group on facebook.
The campaign has more than 8,000 members urging a change to M&S's pricing policy.
The retailer claimed it charged more for larger bras as they cost more money to make.