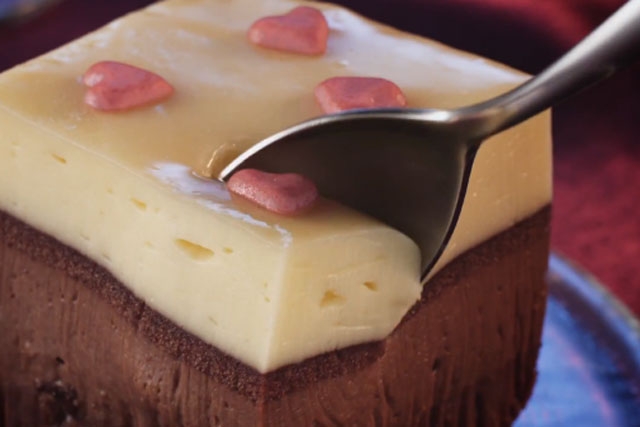 The deal, which comprises a starter, main meal, side dish, dessert, wine and chocolates, has been a hit with Valentine's Day shoppers.
Oxford Circus, Hammersmith and Covent Garden are among the stores where the deal has had to be suspended due to one or more of the components selling out before lunchtime in some places.
One M&S shop-floor employee said there had been an error in the buying department - a claim strenously denied by M&S.
Shoppers took to Twitter to complain:
@stevelake Dear @marksandspencer Please don't waste time advertising a Valentine's £20 deal if they are not available on the day or mostly sold out.
@twe_Ed It's a shame @marksandspencer have run out of there £20 Valentines meal offer. We disorganised people like treats too #harrumph #ourownfault.

@chrisp_campbell Why advertise on tv but then run out of stock? Surely a con to get ppl into the stores.. I'm not just angry I'm m&s angry.
@LawaLaura If ur thinking about goin 2 @marksandspencer for their £20 meal deal in the #norwich branch DONT. NOTHING left, theyve had 2 change the menu.
@rusty_f @marksandspencer on Gracechurch St. has RUN OUT of their valentines day mealdeal. How can u run out with such a huge selection included?
But the deal also had some Twitter fans:
@GenHasAHorcrux Want to say thanks in advance for a delicious valentines dinner courtesy of @marksandspencer #DineInForTwoIsBoss.
@vkeating Looking forward to the dine in for two Valentines meal from @marksandspencer ! Fantastic value and great choice and I don't have to cook!!
An M&S spokesman said that extra lines had been added in to avoid disappointing customers where stores had run short.
He added: "There is still stock in stores, but as we approach Valentine's Day evening, there will be some stores that no longer can offer the deal due to availability."