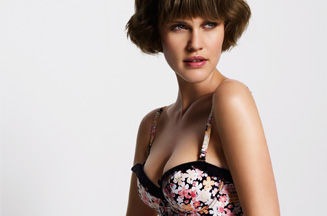 A Penny Bazaar will be held for three days from 20 May in 300 M&S stores. The penny sale items will include jewellery, knickers, beach balls and socks.
Shoppers will be limited to five items each and extra security will be drafted in to prevent a crush.
M&S has said it wants to give customers a 'treat'. It advisers customers get to stores early to get the best bargains.
The high street retailer took a u-turn this week after it hiked prices of bras in larger cup sizes and attracted a backlash from customers.
The store recorded a drop in sales for the fourth quarter to March 28. Sales were 4.2% lower, ahead of expectations for a fall of about 7%.
Sales of general merchandise, including clothing, fell 4.8%, better than the 8.8% decline forecast by analysts.
Food sales fell 3.7%, also better than the 5.8% that analysts had expected.