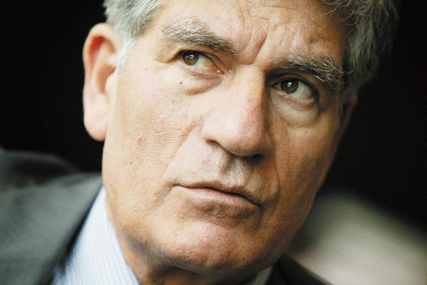 The other members of the executive board – David Kenny, managing partner of VivaKi, Jack Klues, chairman of Publicis Groupe Media, Jean-Yves Naouri, executive vice president of group operations and Kevin Roberts, worldwide chief executive of Saatchi & Saatchi – will also refuse their annual bonus.
Kenny and Klues were due to receive bonuses of €900,000, Naouri has declined a bonus of €350,000 and Roberts will not receive his bonus of €300,000.
In a statement Publicis Groupe said the executives had made their decision despite Publicis Groupe achieving the rank of "3rd largest communications group in the world" and "even though the Annual Results were excellent, both in relative and absolute terms, and better than those of all its competitors (on growth, operating margin and net margin)".
Publicis Groupe said its employees have made substantial efforts throughout 2009 to help its clients surmount the economic crisis, and have done so in spite of the fact the group instituted a hiring and salary freeze.
The hiring freeze began in October 2008 and 1,800 jobs were cut – around 4% of its workforce – in the first seven months of 2009.
Today a spokesman said hiring and salary freezes were being reviewed on an agency by agency basis.
The management team (Directoire) said Publicis Groupe has had an encouraging start to the year 2010 with an exceptionally sound balance sheet, and it is "confident in the ability of the Groupe to outperform again in 2010, continuing its strategy to win".
Levy also chose to waive his bonus last year.