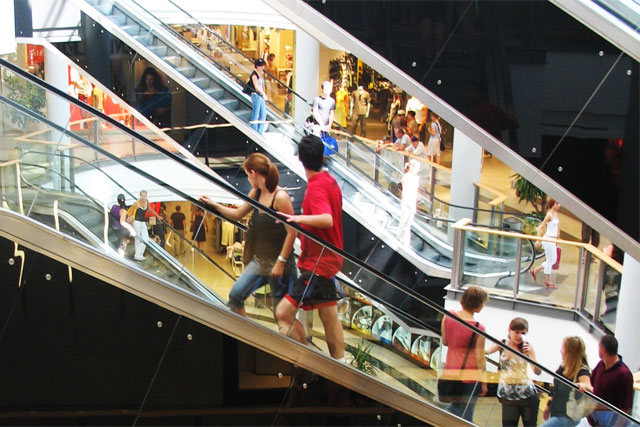 The latest update from the British Retail Consortium provides a brighter picture of the sector after April's 1% drop.
Stephen Robertson, director general of the organisation, said: "Much of the month's positive performance can be attributed to spending in the final week, when consumers responded enthusiastically to the sun coming out.
"It's likely the prolonged wet period helped create pent-up demand and people also felt more relaxed about their spending as the sun created a feelgood boost.
"Small numbers of customers buying jeans and knitwear in the first weeks of May became many more people purchasing skirts, shorts and swimwear by the end of the month. Womenswear had its best growth this year."
Helen Dickinson, head of retail at KPMG, said: "Retailers are hoping that the Jubilee celebrations will have helped to pull out them of the mire, but a short-term patriotic spending spree will not overcome the underlying difficulties facing the industry, which remains under pressure from a combination of declining consumer confidence and squeezed incomes."
Waitrose yesterday claimed the week before the Jubilee celebrations, ending Saturday 2 June, was the best in its history, with the exception of Christmas and Easter, as consumers traded up.
Turnover for the week was £123m, up 19.8% on last year.
The supermarket ran a 25%-off promotion on wine and Champagne, helping to give English wine its biggest week on record with a 96% sales uplift.
Sales excluding wine were 18.1% higher than last year, as customers splashed out on traditional picnic favourites.
Mark Price, managing director at Waitrose, said: "The prospect of a long weekend and a wonderful focus for celebration spurred shoppers into action.
"Many people clearly welcomed having a great reason to step away from day-to-day budgeting, to stock up on fabulous food and drink for Jubilee parties and entertaining."
Follow Daniel Farey-Jones on Twitter @danfareyjones