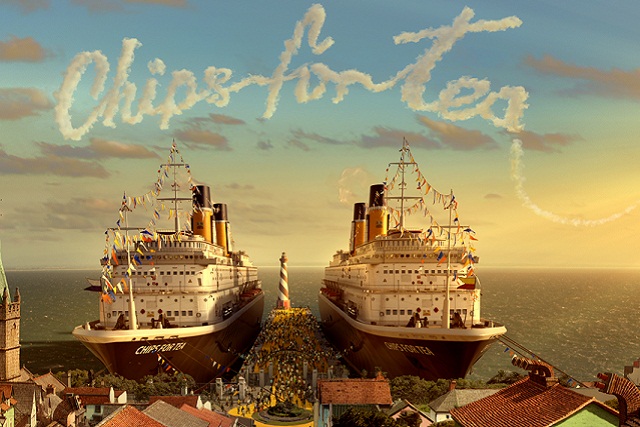 The frozen food company launches its new marketing drive next week. The first eight-week burst will focus on chips and include TV, outdoor and press activity.
The campaign – using the tagline Happy Days – includes a one-minute TV ad called "Chips for Tea".
Activity centred on the brand's Ready Baked Jackets and Smiles products will follow, and run in conjunction with ongoing Film4 sponsorship promoting McCain Wedges for sharing.
Meanwhile, up to 500 Tesco and Asda stores are set to install scented displays that waft the aroma of jacket potatoes through the frozen aisles when a customer presses the front of the unit.
The new scented units – which follow the launch of ten baked potato-smelling bus shelters in February 2012 to promote its Ready Baked Jackets range – will be unveiled in stores from the end of September.
According to McCain's head of brand, Mark Hodge, the scented units are a "first for the frozen aisle" and will create "added excitement around frozen food, drive footfall and encourage more consumers".
McCain last year embarked on an overhaul of its brand identity in a bid to position itself as a potato product brand, rather than one focused solely on chips.
During the next 12 months the new campaign will focus on four key category growth areas – Easier Family Meals, Conversion from Homemade Potato, Nutritious Kids Meals and Sharing at Home.