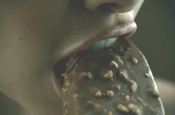 Unilever has briefed two agencies on its roster, DDB Worldwide and Lowe Worldwide, to prepare to pitch for its Heartbrand range, marketed in the UK as Wall's. Both agencies are understood to be leading their pitches from their UK offices.
According to a source close to the account, McCann has been given a "last chance" on the brand, but both DDB and Lowe are confident that the account will go to pitch.
The review is understood to have been instigated by Simon Clift, who was appointed chief marketing officer for the entire Unilever business in 2005.
Unilever is the number one client by revenue at Lowe Worldwide. The business at McCann and DDB is believed to represent less than 5 per cent of each agency's total worldwide revenue.
In the UK, the Walls brand spent £12.6 million in audited media in the year ending March 2007, according to Nielsen Media Research.
Unilever is the world's largest ice cream manufacturer, with annual worldwide sales in excess of £3.3 billion. Its Heartbrand products include Magnum, Cornetto, Carte d'Or, Solero and Ben & Jerry's.
McCann has held a position on the Unilever roster for over 20 years. Its network currently handles advertising for all ice cream brands except for Ben & Jerry's, which is run out of Amalgamated in the US and Fallon in the UK.
It is unclear whether Ben & Jerry's will be included in the review. Media, which is held by MindShare, is unaffected.
McCann increased its share of the business when Unilever bought Kraft General Foods' ice cream business, which included the Breyer's brand, in 1993.
The global review comes as Unilever makes sweeping changes to its marketing department in the UK.
Earlier this month, it slimmed the department, handing responsibility for its £200 million UK budget to Paul Nevett and Matt Close, respectively marketing directors for food and home and personal care.
Jacqui Hill, Lysanne Gray and Anuj Lal, the marketing directors for home and personal care, chilled foods and ice cream respectively, were axed at the same time. They will be moved to other jobs in the organisation.
Unilever did not return calls.