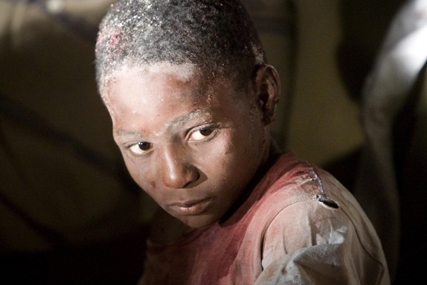 The voluntary, ad-hoc project was organised independently by the staff with the blessings of McCann NY and UM management.
All the time and materials were donated, including help from The NYT new media division.
The ad broke on US TV last weekend and is accompanied by video and photos online, including news photography from the disaster in Haiti from The Associated Press, Getty Images and The American Red Cross.
The spots urge viewers to text "HAITI" to a special number at the cost of $5, with all proceeds going to the relief effort.
The videos will run on Facebook.com, myspace.com, YouTube and Twitter, among others. Out of home ads will also run in taxicabs and video footage has been sent to news networks, including CNN, NBC, MSNBC and CBS for potential air time.
Creative for the campaign promotes the ability to help Haiti with a single, easy to send text message.
The campaign stems from the unusual personal experience of Stephanie Sigg, who works four days a week as a McCann NY creative director and one day a week with the United Nations and some of their largest operational non-governmental organizations (NGOs) that respond to conflicts and natural disasters around the world.
On the creative side, Sigg was joined by McCann NY group CD Vann Graves and the copywriters Kate Lummus and Josh Grossberg.
Sigg said: "I've been fortunate enough to work with the United Nations and with Doctors Without Borders and the International Rescue Committee for several years - and have a pretty good understanding of their organisations and the work and programmes they do.
"I also knew that we could get a team together here at McCann, and could simply help and be an effective temporary partner. We all worked together to make something happen quickly."