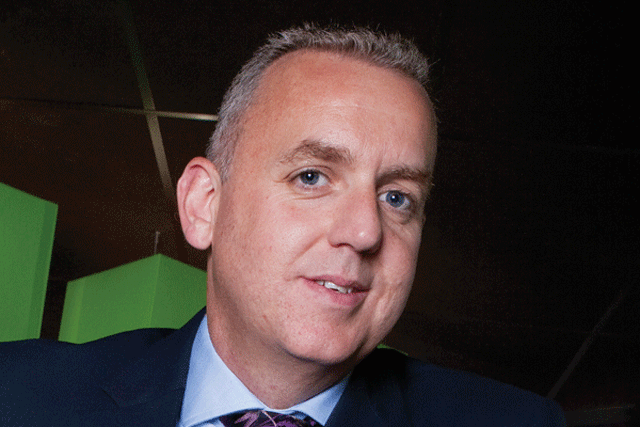 If only every month started with a rum punch, watching the sun set over the Caribbean. For me, there's no better way to relax and recharge. With so many wonderful places in the world to visit, why is it that I return to the same place so frequently? The simple reason is that I'm never disappointed. The sun shines, the sea is warm, the food is good and the people are always friendly. Barbados consistently meets the diverse requirements of me, my wife and my daughter Holly.
Consistently meeting the needs of a diverse customer base is also what being "McDonald's for everyone" is all about. We serve more than 3m customers each day, but can't assume one approach is right for everyone. We are committed to understanding our customers better and ensuring that our food and experiences reflect their ever-adapting tastes and needs.
Standout customer experience
While on holiday, I had one of those standout customer experiences we strive for. I was enjoying a meal in a small, local restaurant and mentioned to the waitress that I thought the seasoning on the steak was incredible. Before I knew it, the chef had appeared and pulled up a chair to talk us through the food, his career and family history. He chatted so passionately, happy to share his recipe and culinary technique. Not only did we leave feeling like the most important people in the restaurant, but we took a small piece of his brand away with us.
One of our challenges is to ensure our 92,000-strong crew has the tools and knowledge to provide our customers with service that they want to tell their friends about. Shortly after I returned from holiday, I spent half a day with my executive team colleagues training in one of our restaurants. We do this three times a year to trial the training that will be given to every one of our managers and crew. This way, what we envisage for our customers has the best chance of being delivered consistently.
A few days later, I travelled to Paris to join my European counterparts to review our five-year food strategy. While we were there to discuss food, the conversation rightly started and finished with talk of our customers, their likes and needs. With a highly anticipated "product-cutting" being the big attraction of the meeting, I had planned ahead and kept breakfast particularly light. The development chefs were keenly awaiting our feedback, but, in reality, our opinions matter little; it is the quantitative research scores that every new food item is assessed by that count. Our customers have the last word.
With today's digital tools it has never been easier to gauge how our customers are feeling. Reviewing our "McBuzzness" social-media report or reading comments from our "McChat" online customer community, I smile as I see our customers waxing lyrical about our new smoothies and frappés. Their positive comments indicate that our strategy to make premium drinks affordable and easily available is resonating.
Back where I'd started
On the last day of the month I found myself back where I'd started – almost. On a family camping weekend, watching the Suffolk sun drop over the River Deben, while waiting at the bar, I witnessed perhaps the best example of customer service all month. An especially discourteous customer demanded that the barman "read his lips" when asked to confirm his name. Only the slightest twitch gave away the barman's understandable annoyance as he quickly apologised for a mistake he hadn't made. He then ensured that the customer was politely and promptly taken to his table, complete with a tray of drinks.
I doubt the customer appreciated the outstanding service he had just received, but I did. If that barman can keep calm and respond with a smile, I already know that pleasing customers is the first priority – which is bound to mean I'll be served a pint to remember. I already know that I'll be back. And that is the whole point of what we do.