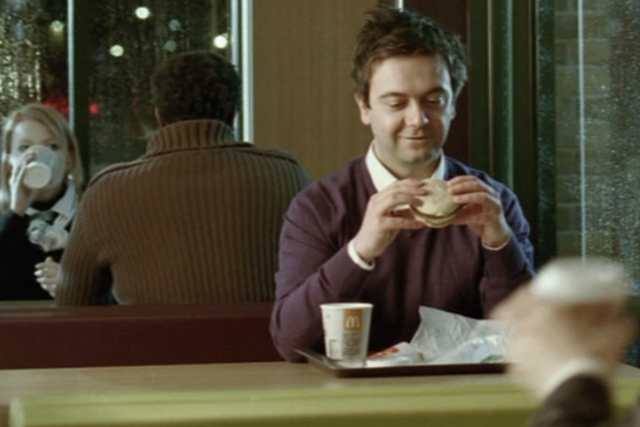 The system is being launched jointly with Visa Europe and aims to speed up and make payment simpler.
McDonald's said the new system will be in place by the summer.
Rival Burger King has yet to commit to a similar rollout across all its UK outlets.
McDonald's customers will be able use a contactless enabled card to pay for items that cost less than £15 by touching the card against a wireless reader.
Visa Europe has developed security measures, including a limit for contactless transactions, which is reset when the pin is entered.
Visa and MasterCard are currently the only contactless enabled cards available in the UK.
Jill McDonald, president and chief executive of McDonald's, said "We were the first major quick-service restaurant to launch payments by cards and we're delighted to be leading the way again with the rollout of contactless payment technology."
Marc O'Brien, managing director of Visa in the UK, said: "This innovative way of paying is ideal for high-volume retail environments where speed of service is essential. It offers a secure, convenient and quick alternative to cash, while reducing queuing times."
Last year supermarket chain Spar announced it would roll out contactless payment to all its stores over the next two years.