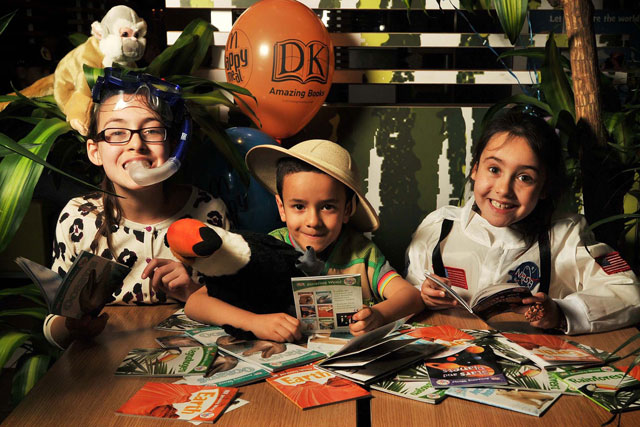 The campaign marks the fast-food chain's second concerted effort to associate itself with book publishing and follows the giving away of millions of copies of children's book by popular 'War Horse' author Michael Morpurgo.
The latest initiative, unlike the previous one, also includes non-fiction books from DK's 'Amazing World' series. The books will be given away with puzzles and stickers that feature topics including stars and planets, big cats and oceans.
McDonald's said it was launching the campaign in response a pilot scheme it ran last year, which resulted in nine out of 10 parents involved saying they would like to see more book promotions from the fast-food chain.
McDonald's has been criticised in some quarters for selling fizzy drinks and chips to children and it hopes that initiatives such as this can help fend off this criticism.
Alistair Macrow, vice-president of marketing, McDonald's UK, said: "With 1,200 UK restaurants and eight out of 10 families visiting us each year, we're excited to leverage our scale, our partnerships and our presence in communities across the country to help millions of mums, dads, and children experience the fun in reading.
"Our restaurants are designed to be colourful, exciting places that children and their parents come to for a treat and we're looking forward to books becoming a part of that family experience."
The McDonald's five-week book promotion will run from today. It will include six titles from the DK 'Amazing World' series: Oceans; Earth; Stars and Planets; Arctic and Antarctic; and Rainforest. Books will also be available to buy in McDonald's restaurants, without the need to buy a Happy Meal.
Follow @johnreynolds10