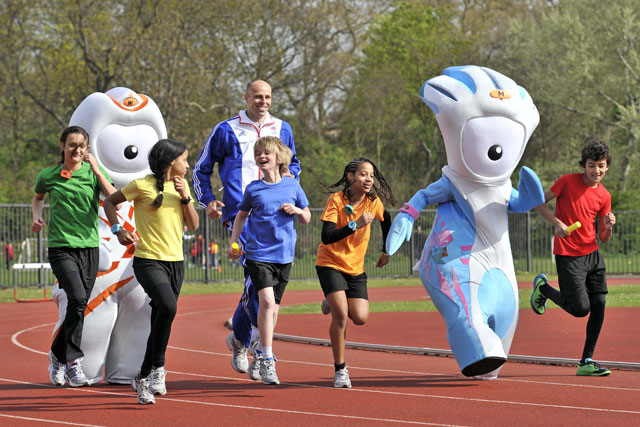 McDonald's is the official restaurant provider to London 2012, and its new promotion involves the brand giving away nine million toys with its happy meals, encouraging children to engage with the Games.
The toys include two stepometers, a jumpometer, a bat and ball, shuttle run-counter and a relay baton.
Mascots Wenlock and Mandeville will carry out a three-month regional tour of McDonald's restaurants across the UK, starting this weekend (21 April) in Cardiff. The mascots will be joined by decathlon athlete and McDonald's ambassador, Dean Macey.
The promotion will be supported by an online competition that will award 100 children with tickets to the Games, the chance to meet an Olympian, and behind-the-scenes access to events. Wednesday (18 April) marks 100 days until the start of the Games.
McDonald's' last happy meal promotion was launched at the start of this year, giving away nine million children's books as part of a tie-up with publisher HarperCollins.
The brand aired a TV ad to promote its grassroots football sponsorship at the start of April.
Follow Loulla-Mae Eleftheriou-Smith on Twitter @LoullaMae_ES