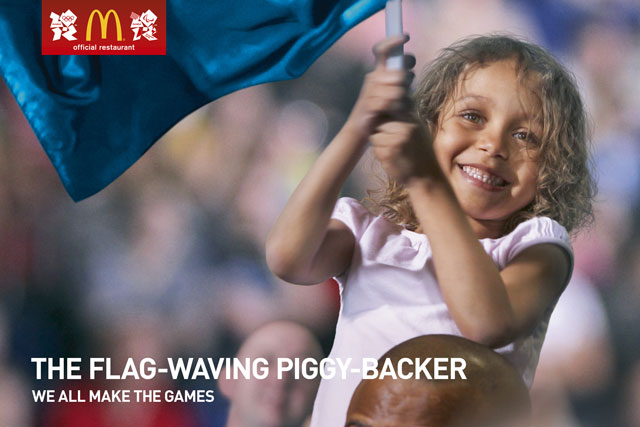 McDonald's said it was spending £10m on the campaign, which will run for 10 weeks over the summer. The TV ad has been created by Leo Burnett.
Unlike many of the other Olympic sponsors, McDonald's has chosen to launch its big campaign close to the start of the Olympics, which begin in 30 days' time.
McDonald's is the official restaurant and presenting partner of London 2012.
McDonalds said: "'We All Make The Games' will document, replay and celebrate the people, moments, and emotions that will all help make the London 2012 Olympics and Paralympic Games a spectacular event and nationwide celebration."
Filmed documentary material and user-generated content will also be used across social channels, outdoor sites such as the Piccadilly Lights, and the interior of its flagship restaurant at the Olympic Park, which will show personal stories from around the country.
In all, the campaign will run in three phases – outdoor and TV, guerrilla film crews, and the use of clips, images and comments to celebrate the people who made the Olympics.
A key part of the campaign will include a mosaic design, created by The Marketing Store, which features thousands of portrait photographs to create composite images of McDonald's customers, employees, and some of the British farmers who supply ingredients for the McDonald's menu.
Alistair Macrow, vice-president marketing, McDonald's UK, said: "The 'We All Make the Games' campaign will capture people's emotions, humour and experiences in real time, and we hope to become a barometer for the mood of the nation during the Games."
Follow John Reynolds on Twitter @johnreynolds10