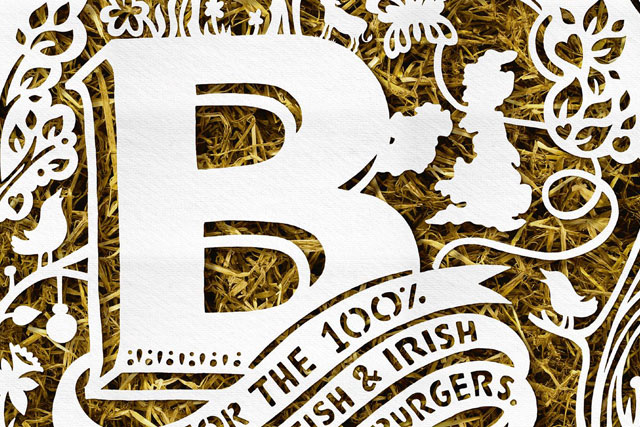 Burger King has been forced to dump thousands of its products, including Whoppers and Angus Burgers, which were sourced from the Irish beef supplier Silvercrest, where horsemeat DNA was found.
The McDonald's print ad, created by Leo Burnett, is running today in the Metro, The Sun, the Mirror and the Daily Star, and proclaims that its burgers are "100% beef."
The ad says, "B is for the 100% British & Irish beef in our burgers."
It forms part of McDonald's A-Z series of ads, which initially launched in 2011, and appears the day after news that Burger King had been forced into dumping burgers sourced from the Silvercrest factory.
McDonald's said the ad was part of an on-going campaign.