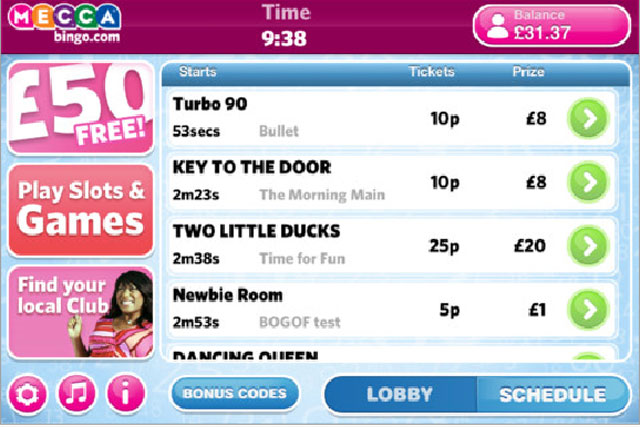 Condon has been appointed to the newly created role of brand marketing director, where he will be responsible for day-to-day and strategic marketing activity.
He will report to Mecca Bingo managing director Mark Jones.
The appointment comes amid a corporate restructure at Mecca Bingo, with the aim of creating one Mecca Bingo brand team, following the integration of its 97 clubs with the interactive division, which handles online and mobile gaming.
Mecca Bingo is part of The Rank Group, which also owns the Blue Square online bookmaker brand.
Miles Baron was previously the incumbent marketing director of Mecca Bingo's clubs-based business. He will stay at the company and move into a new role, which will be decided in the coming weeks.
Phil Gates is the marketing director for The Rank Group's interactive division and liaise with Condon for his Mecca Bingo-based responsibilities.
Jones said: "Recent customer insights reveal that it doesn't matter whether our customers play online, in clubs, on their smartphone or iPad – as far as they are concerned, they are playing at Mecca.
"For that reason, we took the decision to move from a channel-based structure to a brand-based one, creating a single Mecca brand team so that we can collectively focus on delivering a fantastic experience for our customers, no matter how they choose to play."
Condon left Yorkshire-based Morrisons for family reasons in January. He had been appointed as full-time marketing director in September, after working for six months in the role on an interim basis.
Prior to Morrisons, Condon was chief marketing officer at Lebara Mobile, an international telecoms company.
He has also held senior roles at Tesco as brand communications director and at Walmart as head of global marketing for the George brand.
Follow Matthew Chapman at @mattchapmanUK