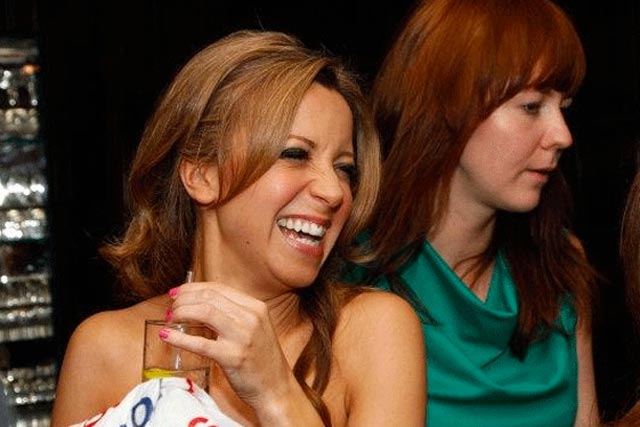 Last night a DJ saved my life
The Media Week awards are upon us once again my little poppets, so hold on to your hats and (judging by what was found in the toilets after last year's event) your underwear.
Bitch can announce a special DJ set from industry social butterfly and winner of last year's OK! Magazine best dressed, The Lighthouse Company's Kathleen Saxton. Kathleen and her partner in crime Lehvashnee Naidoo, account director at Mindshare Invention, will be getting you all onto the dance floor on the 25 October at the Grosvenor House Hotel.
Bitch is a bit worried though as Kathleen is well known for being a child of the eighties, and her favourite bands are soft funk band Incognito and The Brand New Heavies, so please don't blame Media Week if she drops any of those "tunes" into the set.
On the other hand Bitch hears, Spotify will be on hand with its own room and a special surprise to balance it out if it all goes "jazz funk".
The Great Media Bake Off
This girl hears things are heating up in the Mail Connected team with the anticipation reaching fever pitch.
Next week is British Baking Week and to tie into this Bitch hears that the team are holding a special agency bake off, where senior planners and buyers from major media agencies will be competing to make the best macaroon and win a prize.
Bitch hears that the Media Week boys have been promised exclusive pictures from the event next week, so keep a space free in those diaries.
Food fight
Bitch hears that there was a bit of a clash of the media titans last week when Ascot was invaded by Clear Channel, Kinetic, the Evening Standard and independent media agency the7stars all on the same day.
(picture credit: John Armagh)
Apparently it was all going swimmingly until the7stars head of trading, a certain Liam Mullins decided to start a food fight, which ended up with a young girl getting a cupcake in the face. These trading boys…
Until next time my little baking types.
Bitch xxx