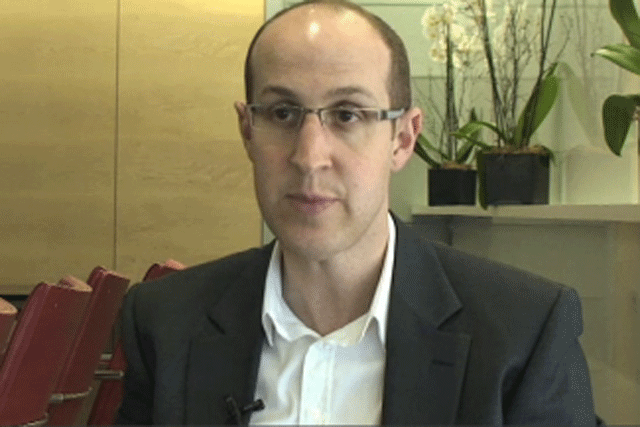 Goalie pays the price

This girl is used to hearing about the antics of various Premier League footballers (where the phrase "Sunday Roast" seems to take on a very different meaning), but was thrilled this week to hear that one of the gentlemen of the game had been uncovered, as was Initiative chief executive Alex Altman.
Bitch hears that Alex took his daughter and 20 friends out to dinner in North London last weekend for her birthday.
As the party took their table, they noticed that Arsenal goalkeeper Wojciech Szczesny was in the very same restaurant. The children went over in groups to have their picture taken with the footballer, and it turns out he was nice and polite, wishing mini-Altman a happy birthday.
Not to stop there – after Szczesny had left, the manager came over and told the Altman table that the goalkeeper had picked up the tab for the whole party in honour of the birthday, and had left before he could even be thanked.
Stars shine in Camden

Bitch was out on the town this week at a party for MySpace, following its purchase by Specific Media, held at the music venue Koko in Camden. Now Bitch isn't exactly the springiest of spring chickens, but even she was having a bit of a problem recognising some of the new "talent" that turned up.
Hosted by DJ Tom Ravenscroft (this girl is sure he's big in Japan) and featuring live performances from Ladyhawke, Orbital Sound System and "up and coming" (at least according to the press release that accompanied the event) artist Natalie Duncan.
Was it too much to hope that MySpace investor Justin Timberlake would put in an appearance? He can rock this girl's body any day of the week.
Making a pitch for Victory
Bitch knew that her friends at Ocean Outdoor were used to rescuing old wrecks – you've only got to see their chief executive Tim Bleakley to realise that (just kidding, darling), but now the outdoor specialist has got itself around a worthier cause than just filling its pockets with cash.
It is launching a campaign to help save artist Yinka Shonibare's 'Nelson's Ship in a Bottle' sculpture for the nation.
This girl hears that Bleakley has pledged £362,500 worth of outdoor advertising to help secure a permanent new berth for the sculpture at the National Maritime Museum in the new Royal Borough of Greenwich in time for the Her Madge's Diamond Jubilee celebrations.
Apparently £362,500 must be raised by mid-April or the artwork, which is inspired by Vice Admiral Nelson's flagship Victory and appeared on the fourth plinth in Trafalgar Square in May 2009, is in danger of being bought by an overseas private collector and disappearing entirely from public view.
So far the public campaign has raised in excess of £150,000. Ocean's campaign invites supporters and members of the public to text SHIP to 70555 to donate £5 towards the campaign. The campaign breaks this week across sites including the Two Towers East, Eat Street and Hammersmith Broadway.
Bleakley said: "It really is all hands on deck to help save this contemporary tribute to a great British icon in what is a very British year."
Who knows darling, by this time next year it could be Tim Bleakley OBE, but Bitch has met you, so, then again, maybe not.
Until next time my little media castaways.
Bitch xxx