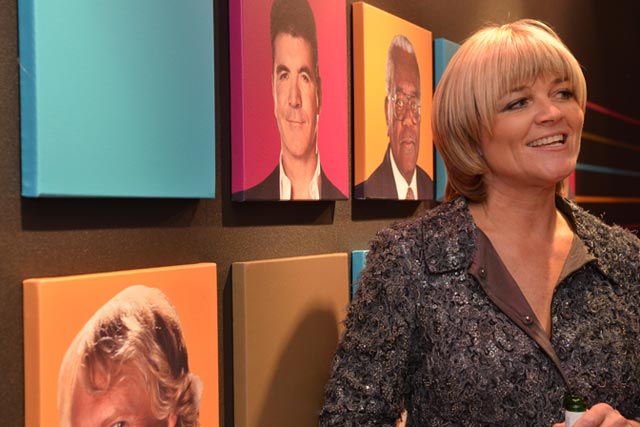 Upfront and personal
This girl was at the ITV Upfronts last week and she must admit it was a pretty glamorous affair with her favourite grown-up, man-band eye candy Gary Barlow, Nicole Scherzinger, Tulisa and that Irish guy with the ever-changing haircuts all in attendance, along with cast members from TOWIE and the gorgeous Holly Willoughby, who came on stage to a lot of noise and a few wolf whistles, you naughty agency boys.
Of course, Bitch's stars of the evening were the ITV commercial team, who turned out in force including Simon 'Dags' Daglish, group commercial director, Steve Bignell, sales director, (who seemed to build up a big bond with James 'Arg' Argent from TOWIE, who later took to the stage to sing (Arg, not Steve) and director of sales Kelly Williams.
Bitch's favourite, of course, was the forceful and exuberant managing director of commercial Fru Hazlitt, who this girl thought made quite a statement in her outfit, until one of the gorillas with calculators from a certain agency standing next to Bitch unkindly observed that she "looked like a Furby".
Bitch hope's the dry cleaning bill from when this girl accidentally poured her drink over you didn't cost too much, darling.
Chicken tonight?
News comes to Bitch that managing director of the Radio Advertising Bureau Simon Redican, along with former Fosters brand director Jerry Goldberg are about to open their own chicken-based restaurant Clockjack Oven soon on Denman Street in London, with rotisserie a speciality.
This girl has been told that the venture is looking at a December launch and we all like a good old media lunch or dinner, so Bitch thinks it's worth giving it a go. As long as they have a wine list, this girl will be there.
Don't speak...just tweet
Bitch is just a bit jealous of Arena Media's social media arm at the moment, as No Doubt you are my little star spotters.
This girl hears that their "latest" gig (how many do they go to – do they do any work?) was in the romantic city of Paris last week, where Ariel King, community manager at the agency's social arm 247 social, Jo Gregory, business director and Giulia Ferrari, senior SEO executive, were there to help launch the 'HP Connected Music' initiative with Gwen Stefani and her California rockers on behalf of client Hewlett Packard.
The concert marked the announcement of HP's EMEA collaboration with Universal Music Group, which makes it possible for HP users to listen to music for free.
If the amount of tweets Bitch saw coming from the team is anything to go by, they are certainly adept at holding a beer in one hand and typing with the other, that's all this girl can say…obviously you were "working' darlings, Bitch knows that.
Until next week my little ska rocker types.
Bitch xxx