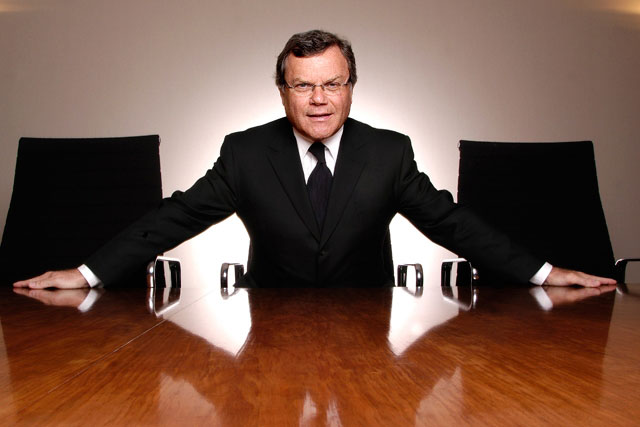 Money in the bank
Bitch would like to congratulate WPP network Maxus, which pulled in the international Barclays media planning and buying business earlier today, after many long nights fretting over pitch plans and pricing strategies, all to attract the attention of the Barclays CEO, Bob Diamond.
As with all major pitches, Bitch hears the WPP CEO Sir Martin Sorrell was involved at an extremely high level in the process, reportedly talking to Diamond himself in the later stages of the pitch, but Bitch is always wary of such tittle-tattle.
One thing Bitch does know that if Sir Mart needed any help in the finance department (she doubts he did as ex-finance director of Saatchi & Saatchi and a man who made an ad empire from buying a shopping trolley manufacturer) he could have turned to his sons, Jonathan, who recently left his job at Goldman Sachs to become head of strategy at Man Group, a large hedge fund, or Mark who still works at the global finance company.
Either that, or he could have asked advice of his friendly WPP corporate bank, which, if rumours are to be believed is…wait for it, Barclays.
Red or (thunderous black) faces

Bitch had the privilege this week to attend the inaugural BrandMAX event organised by the Brand Republic Group at Altitude 360 at the top of the Millbank Tower in London. If the views were slightly spoiled by the weather, the content made up for it.
Highlights of the day included the 'Trust in Media' session where commercial managing director at News international Paul Hayes insisted that the public's trust was still with his products, including The Sun and The Times, according to those there.
As part of the panel debate, the conversation then swung to the genial Simon "Dags" Daglish, commercial director at ITV, who had no choice but to front up to his own channel's bit of scandal recently. Insisting that he couldn't stand on his high horse, Dags had to address the rather raw issue of allowing a convicted woman botherer win the first series of Simon Cowell's 'Red or Black'. Red (or thunderous Black) faces all round chaps, especially with Linda Smith executive chair of the Radio Advertising Bureau acting as inquisitor, go girl.
Other red faces included the lovely Lyndsay Menzies, chief media officer at LBi who during the presentation of the Brand Republic Hall of Fame award ceremony accidentally called John Lewis marketing director Craig Inglis...Graham Ingles.
Clearly mortified, Lyndsay did explain that she had unfortunately got the names confused with an old school friend of hers, "and I hadn't even had a drink", Lyndsay was heard to cry.
Lyndsay darling, it happens to the best of us, especially Bitch.
All for a good cause
It's always important to remember that when we go about our social lives in media that things aren't always so rosy, so Bitch would like to highlight something that's more serious than the gossip or the slip-ups.
Recently, a team of runners from UM London completed the Farnham Pilgrim marathon, helping to raise more than £60,000 for the Histiocytosis Research Trust fund – a cause very close to the hearts of everyone at the agency.
Twenty-six miles, 2,000 feet of climbs and four twisted ankles later, £63,000 had been raised for the charity.
A special mention has to go to David 'Iron Man' Bletso, chief finance officer of Mediabrands, who outpaced the entire UM team to finish fifth overall, in an impressive time of three hours and 25 minutes.
The UM team was running in memory of Esme Carter, the gorgeous daughter of Jason Carter, managing partner for digital at the agency and his wife Kelly, who was tragically taken away from them last year by a rare disease of the immune system called 'HLH'. Esme would have turned three on the day of the race. Those of you wishing to donate for more research into the disease can find the link here

On that note darlings, take care of yourselves, and see you around and about.

Bitch xxx