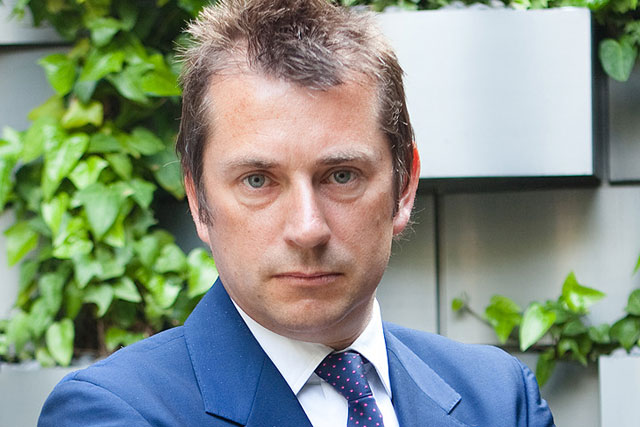 Bitch does Dallas
Bitch has got all the gossip back from the Channel 5 event at the Hospital Club in London to celebrate the new programme launches and the channel's 15-year anniversary (has it been that long?).
With the exception of some mild flirtation between the Northern & Shell network's sales director Nick 'Bammo' Bampton and 'Celebrity Big Brother's Bit On The Side' host Emma Willis, the event was all above board, with Channel 5 talent turning up to back the broadcaster.
Channel talent included Jason Bradbury from 'The Gadget Show' and Pollyanna Woodward, Matthew Wright from the 'Wright Stuff' and 'Celebrity Big Brother', and 'Big Fat Gypsy Wedding' star Paddy Doherty, who this girl is reliably informed by one of her Media Week boys, seemed to be attempting to chat up MediaCom chief executive Karen Blackett and managing director Claudine Collins, and getting nowhere.
Other attendees included Stuart Feather, founder of Feather Brooksbank, who was down for the day to see one of his clients at his newly formed agency Republic of Media, Jenny Biggam, Gareth Jones and Liam Mullins from the7stars and Greg Grimmer from Hurrell, Moseley, Dawson and Grimmer.
The big gasp in the room was left until the end, when 'Bammo' revealed the celebrity guests, none other than Jesse Metcalfe and for women of a certain age…Patrick Duffy, or for the uninitiated, Bobby Ewing from 'Dallas' (the new series of which will be debuting on Channel 5 soon).
A quick straw poll in the room apparently revealed that Patrick won hands down over Jesse in the hunk stakes. Bit of a shame about the strange leather clogs he was wearing with his well-tailored suit.
Engaging in conversation

Over to Thinkbox and its Fads, Fashion and Effectiveness event presented by the industry body's chief executive Tess Alps, where apparently the buzz word was "engagement". The word was used so many times, that apparently its use had to be curtailed among the audience, this girl hears.
Well, that was until a rather sheepish Stuart Sullivan-Martin, chief strategy officer at MEC, had to confess that the word wasn't too far from his lips on a day-to-day basis, as one of the WPP agency's straplines is actually 'Active Engagement'.
Lost in the Labrinth

This girl hears that Carat was being wooed by video-streaming platform Vevo this week, with its very own private gig from up-and-coming R 'n' B star Labrinth. As part of their uplift scheme to promote young artists, the corridors of Regents Place rocked to the sounds of the Simon Cowell prodigy's latest hit, 'Earthquake'.
Among the crowd was the agency's managing director of digital Charlie McGee, who apparently looked as comfortable as a Dad in a nightclub. Bitch doesn't believe that and is sure that Charlie is very able to get down with his bad self.
Going like a Rocket

Finally, Bitch would like to congratulate Omnicom agency Rocket on its work for Sport Relief. She hears that a number of the agency's staff ran the Sport Relief Mile for their client as part of an overall push for the charity. Across the Omnicom Media Group, the network has raised more than £1,200. Well done, my little fitness types.


Bitch will see you next week, but remember – keep on running or this girl is bound to catch you.

Bitch xxx