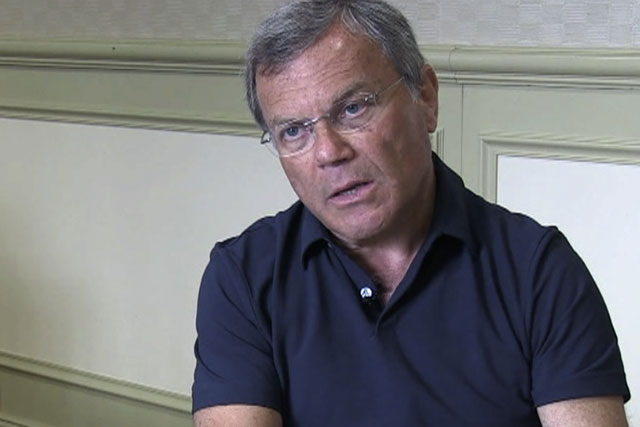 Out for a duck
News comes to Bitch that the annual cricket match between WPP supremo Sir Martin Sorrell and CHI's Johnny Hornby a couple of weeks ago was not without incident, according to some of the spectators.
Not only did the knight of the realm walk out in WPP-branded cricket whites, but this girl hears that Johnny might have shown a little favouritism towards the WPP boss (whose company owns 49.9% of CHI), when he faced off against legendary ex-England pace bowler and special guest Devon Malcolm.
Bitch hears that the fast-bowler even gave Sir Martin a slow run-up but still got him out for a golden duck when he was caught in the slips. As the knight of the realm walked off Johnny called him back to play another ball, which was also missed.
Third ball? Exactly the same, missed again, to the huge amusement of the gathered crowd. Bitch loves a trooper though, so don't be too downhearted Sir Martin.
Novel interests
This girl knows that all of us have a novel in us, but some of us actually have three (and counting), and that seems to be the case for the lovely Simon Pont, the chief strategy officer at Vizeum, who has just released his third book (following his non-fiction efforts 'The Better Mousetrap' and 'Digital State'), 'Remember to Breathe'.
According to the blurb, the book centers on the protagonist Samuel Grant who (lets his alter-ego) "write the cheques, [and go] eye to eye, punch for punch, and drink for drink with the ruffian that is life."
The write-up continues, "'Remember to Breathe' is a rom-com trip set to a retro beat, for anyone who's ever partied like it was 1999 and woken to realise that the last tequila was unwise."
As the most up-to-date picture Media Week could find of Simon is as a guest of Spotify at the Nordoff Robbins music awards at the Park Lane Hilton, Bitch would suggest he is already living the dream…
The launch party for the book is set for early November, with a venue to be announced. 'Remember to Breathe' is available through Amazon and other outlets.
He's leaving home
Word comes to Bitch that one of her favourites, MediaCom chief strategy officer turned award-winning author of 'Tell the Truth', Sue Unerman, is not too pleased after receiving news that her faithful and effervescent PA Stephen Norman has been poached by C4's marketing director Dan Brooke.
Stephen is known for his upbeat style and jovial welcome, so will be quite some loss to the senior executive assistants at the WPP agency, but sometimes you have to let them fly the nest…
Wizard of Oz
Also in the world of the literary, Bitch is now sure that her (slight) altercations with Dennis Publishing founder Felix Dennis over his poetical leanings are a thing of the past.
So, in the spirit of fair play, she'd like to flag up that the publisher, poet and tree-hugger - sorry Felix, this girl means philanthropist - is to be the subject of his own documentary 'Felix Dennis: Millionaire Poet', debuting on Sky Arts and internet service Sky Go on 10 October, cataloguing his life and times.
Newsreader Jon Snow will be interviewing the maverick media owner about everything from the infamous Oz trial, where he ended up being tried for obscenity, to his recent ventures including the successful launch of The Week magazine and, of course, his poetry.
There you go Felix, darling, Bitch is still willing to give you a plug on occasion…anyway, Bitch hears that it's not so bad having a millionaire poet for a boss, as the Dennis Publishing employee of the year (announced at the Christmas party each year) gets to spend some time at Felix's obviously understated mansion in Mustique.
Until next week my little standout employees.
Bitch xxx