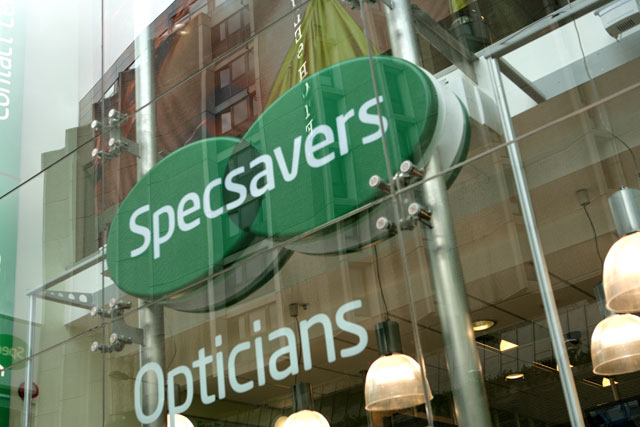 Should have gone to...
Well, this girl hears that the pitches for the £39m Specsavers media account have finally come to a close, while the remaining agencies, including national incumbent MEC and regional incumbent MediaCom wait anxiously for a decision on the brief.
However, Bitch hears that MEC in particular may have taken the high-street retailer's tagline a little too literally.
While the brand line states, "Should have gone to Specsavers", it seems that MEC chief executive Steve Hatch and managing director Stuart Bowden reversed that by mocking up a Specsavers shop in the agency's offices in Bermondsey, if sources are to be believed. Should have gone to MEC...
Goodbye and g'day
Bitch would like to congratulate her old Clear Channel favourite Rob Atkinson, the former chief operating officer of the UK business who is now taking up the role of chief executive of Adshel Australia and New Zealand, and relocating to be an ex-pat, taking the family with him.
For those of you who think you won't see the former Associated Newspapers sales veteran, Bitch hears you can say your final au revoirs at the Alphabet Bar on Beak Street in Soho tonight (5 April) from 5.30pm.
Obviously, keep it to yourself. x
Into the wild

Looks like Bitch's friends at Dennis Publishing have been getting back to nature (no, not it that way, you mucky bunch) over the last few weeks, when a team of 15 Dennis employees supported the Heart of England Forest Project in Warwickshire.
And so they should have, as the charity was set up by Dennis publishing founder Felix Dennis in 2003, with the aim of creating the largest native broadleaf forest in the heart of England.
Bitch isn't suggesting for one second that when the boss asks, you jump, as she knows that the charity is taken very seriously at Dennis Towers.
The team helped by planting a mixture of 160 English oaks and native broadleaves with their bare hands (well, also with the help of some fancy digging machines) in the Heart of England Project's Feel Good Wood.
Well done my little green-fingered media types. For more info on the Heart of England Forest Project, click here.
With that, have a great Easter break and this girl will see you after she has stuffed her face with chocolate and had that little too much to drink (no different to any other weekend then).
Until next week

Bitch xxx