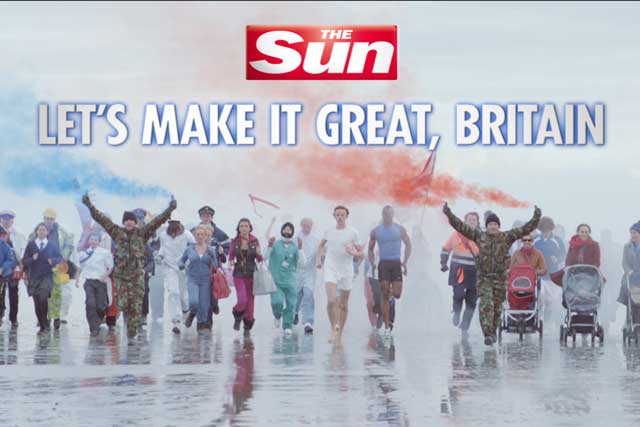 News International, which this month released "snapshot" big-picture audience figures for its brands, is not the first company to remind agencies that media properties now command audiences across multiple platforms. The notion is, after all, at the core of the Newspaper Marketing Agency's rebrand as Newsworks; and many media owners (we're including TV companies here) have lovely presentations about this sort of stuff.
But these presentations tend to be somewhat fluffy exercises in wishful thinking - and, sometimes, agencies (and clients) delight in tearing them to shreds. Agency traders can be sceptical about the merits of, say, taking print Audit Bureau of Circulations figures and cobbling them together with electronic ABC figures, or putting UKOM in the blender with the National Readership Survey or Barb.
Planners might take a slightly more relaxed view. These days, with consumer consumption patterns more volatile than they've been since the advent of multichannel TV in the 90s, any grist to the planning mill tends to be welcomed. And, from a media owner point of view, winning Brownie points from planners is a valid enough goal - after all, brownie points may eventually, if you're patient enough, translate into revenue prizes.
Actually, though, some media owners can't currently afford the luxury of patience. To stick with the newspaper example, print inventory sells at a premium that online (or mobile) inventory currently just can't hope to emulate. Media owners are (agencies suspect) rather keen to generate the sort of cross-platform currency that could eventually facilitate a conditional sell.
But let's set aside some of that stuff for now. NI argues that its new initiative is the most comprehensive and reliable of its type (and it's a vast improvement on the rough-and-ready figures the company produced a couple of years ago) - thanks in no small part to the fact that the whole exercise has been audited by PricewaterhouseCoopers. The auditing process was designed to provide total audience reach figures in which "duplicates" (people who consume both print and digital versions of NI brands) are now accounted for.
Snapshot number one covered performance in February - and NI now hopes to repeat the exercise every six months or so. It's undeniable that its first iteration throws up some potentially interesting numbers. For instance, The Sun's average daily audience in February was, the report states, 8.8 million. Which is quite a big number.
But is it a meaningful number? And, more fundamentally, can agencies rely on media performance numbers produced by media owners themselves? Maybe not, Chris Hayward, the head of investment at ZenithOptimedia, says - but he argues that NI's underlying motivations may be laudable. The time might be right for both buyers and sellers to reappraise all aspects of the marketplace.
He comments: "You have to welcome people exploring different ways of trading and formally attempting to recognise the place of digital audiences in a multiplatform world. Initiatives like this help to highlight the fact that there's no common currency."
Mark Jarvis, a founding partner at the7stars, agrees that publication of these figures may force the industry to reassess deficiencies in current industry research. But he is rather sceptical about the inherent value in media owner exercises such as this. He adds: "Media buyers and sellers rely on independent audience data to keep the buying process clean and I can't see why this would change."
However, the numbers may help people understand the big picture, Will Smyth, the head of digital at OMD UK, argues. He adds: "It's good that NI has involved PwC, which has credibility in this area. The data will be useful if the various components of the digital audience are separated out - for instance, the industry figures for mobile and tablets aren't as reliable as they are for desktop internet where news brands are concerned. So, while there will be question marks, it may be useful from that point of view."
Meanwhile, Alan Brydon, the head of investment at MPG Media Contacts, points out that media agencies (and clients, come to that) tend to be somewhat cynical about research in general. He says: "Credibility will depend upon the openness and transparency that come with the figures, but I think there is bound to be a sense of 'well, they would say that, wouldn't they?' if the figures are good. And, proving my own point regarding cynicism, I reckon they probably won't be published if they look rubbish."
MAYBE - Chris Hayward, head of investment, ZenithOptimedia
"This sort of initiative is welcome, but it would never satisfy agency or client requirements. We need objective research with a common recognised base."
MAYBE - Mark Jarvis, founding partner, the7stars
"The established measurement systems are failing to keep up with changes in audience behaviour ... so it must be hoped that this initiative will speed attempts to bring industry-standard multichannel measurement into the 21st century."
MAYBE - Will Smyth, head of digital, OMD UK
"Statistical rigour is something that will always be on clients' minds and I think there may be question marks from that point of view - but then it's the job of agencies to give clients guidance on this sort of thing."
MAYBE - Alan Brydon, head of investment, MPG Media Contacts
"I wouldn't want to discourage media owners from being as open and as collaborative as possible - I just think they have to accept that figures produced by this sort of initiative will merely be a starting point for a conversation."