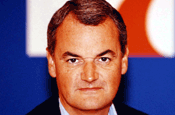 Although the decrease is quite small, with 145 completed reviews compared with 156 in 2007, two of 2008's highest-profile pitches, Camelot and Halifax, saw the incumbent retain the business.

Media agencies fared better, with full-service media reviews up 41.5 per cent on 2007. There were 92 reviews, up from 65 in 2007.

Although many of these were global or international, there were also some large domestic reviews.
Direct marketing reviews were up, with 14.7 per cent more accounts in play including Royal Mail.

Meanwhile, the digital and integrated sectors remained relatively static.

Martin Jones, the director of advertising at the AAR, said: The perception of what's going on in the new-business market and the reality are often very different.

"When pieces of business are moving without a pitch, or incumbents retain accounts, it feels like its quieter, but as a whole it's actually pretty stable.